I swear this is the last time we will ever speak of 2016 again. It was a shit year all round and the sooner we forget about it, the better.
Featured Image VIA
Nevertheless, Pornhub have released their 'Year In Review' and the statistics really do show that more people than ever were easing their pain by watching people fucking. I can definitely say that I took part in that.
Whether you're into porn or not, you will no doubt find the sheer numbers alone are staggering, not to mention who watched the most and what they were watching. Here are some of the best bits:

Over 191million days of porn. Fuck me!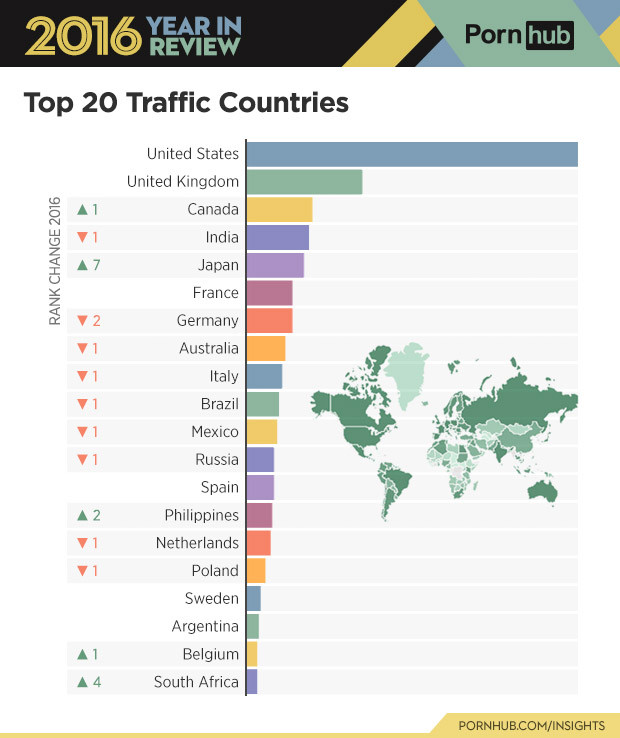 U.S. you've outdone yourself there.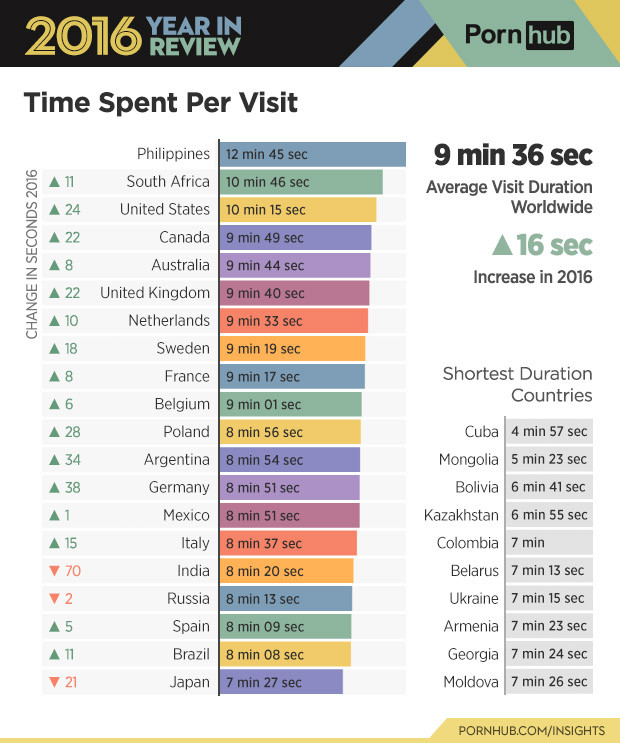 The Philippines, you dark horses.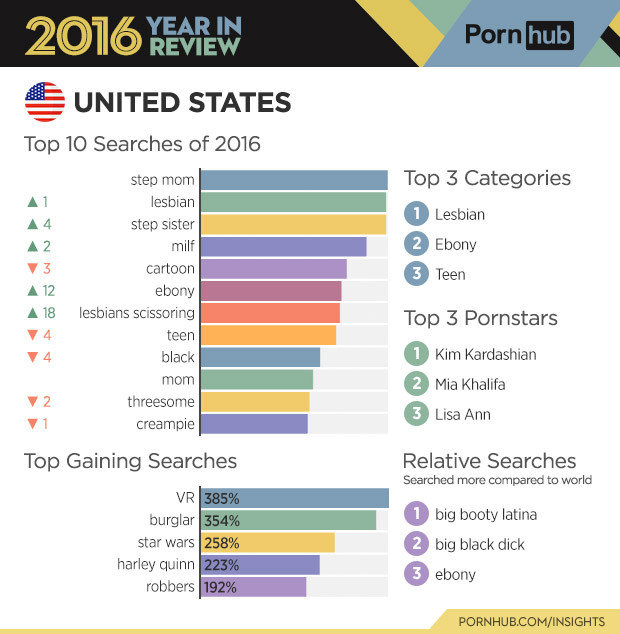 Kim K still comes out on top as the highest ranking porn star.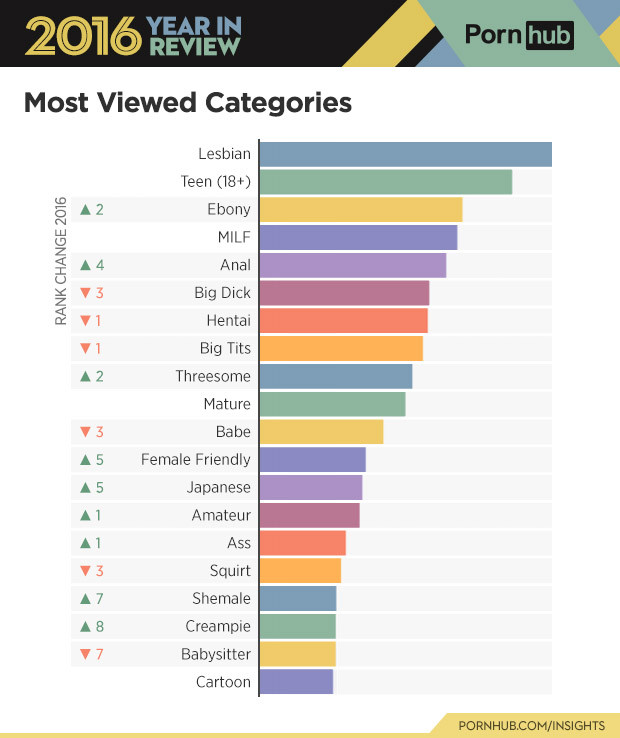 Lesbians on top… how predictable.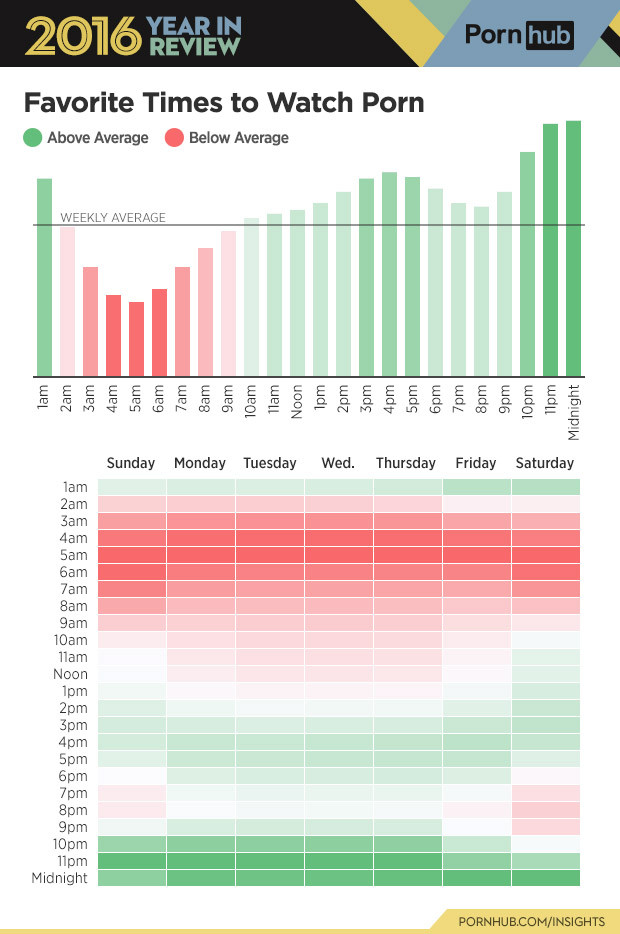 Obviously we all watch the most porn at midnight.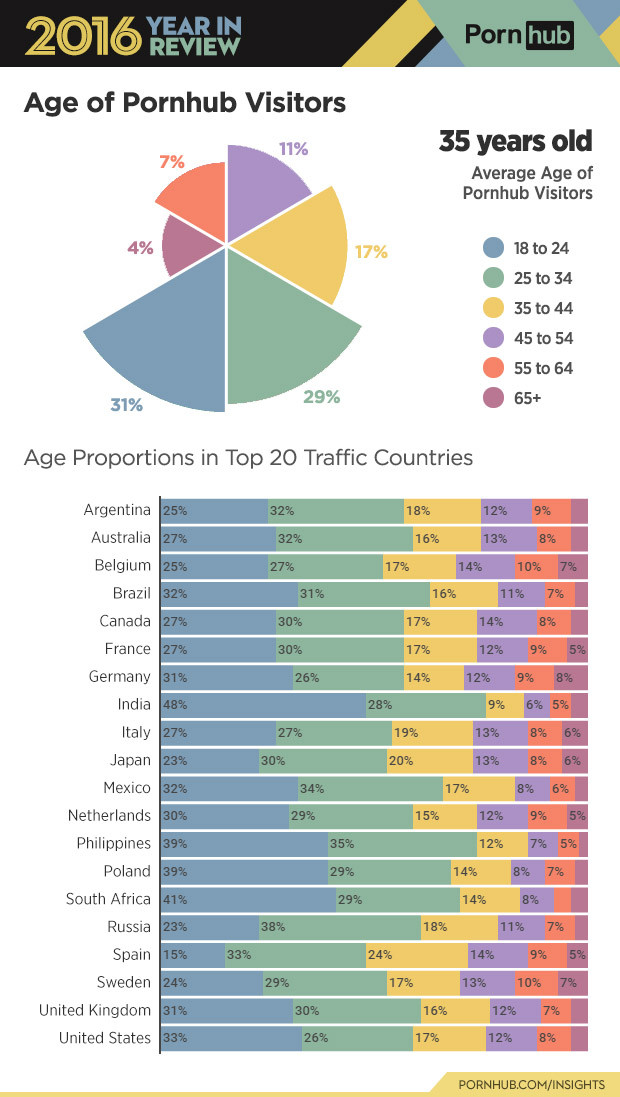 Well that was fun. Cheers Pornhub for keeping us entertained in more ways than one.
Images VIA
To find out what type of porn gets people off the fastest, click HERE.