20 million people visit PornHub every day so that they can get off and thanks to their analytics software and a team of expert statisticians, they've actually managed to determine the different kinds of porn that get people off the fastest.
Featured Image VIA
The PornHub team over there discovered these results by examining their data to discover which categories of video were watched for the shortest amount of time when compared to the amount of time the average viewer spent on the site. That's nine minutes and 20 seconds in case you're wondering.
Once they had figured that out, they made a list by categories organising them from the shortest to longest viewed videos, concluding that whichever one was the shortest would get people off the fastest. And here's what they found: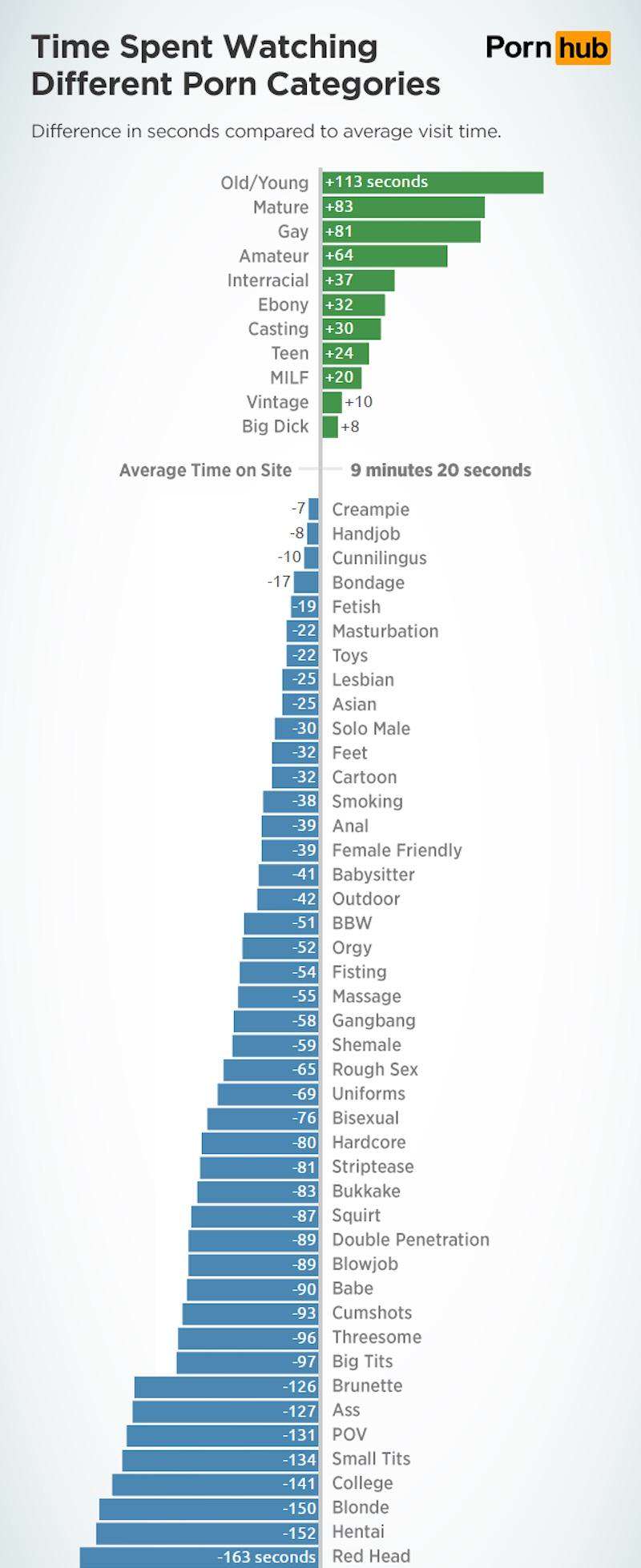 Well yeah, who would have thought that huh? Redheads are big in 2016 and have a fairly convincing lead too. Also small tits smashing it way harder than big tits. I guess trends are changing. It's kind of weird that Hentai is in there – that's Japanese animated porn – but I'm kinda thinking that it's probably because people realise what it is after clicking on it and then click off it because it's so weird.
Interestingly though Hentai is really popular among women and they actually watch it for the longest amount of time because they're actually really into the storylines that are usually contained within these. Wow. The women only chart was pretty interesting in fairness because their shortest results are really weird: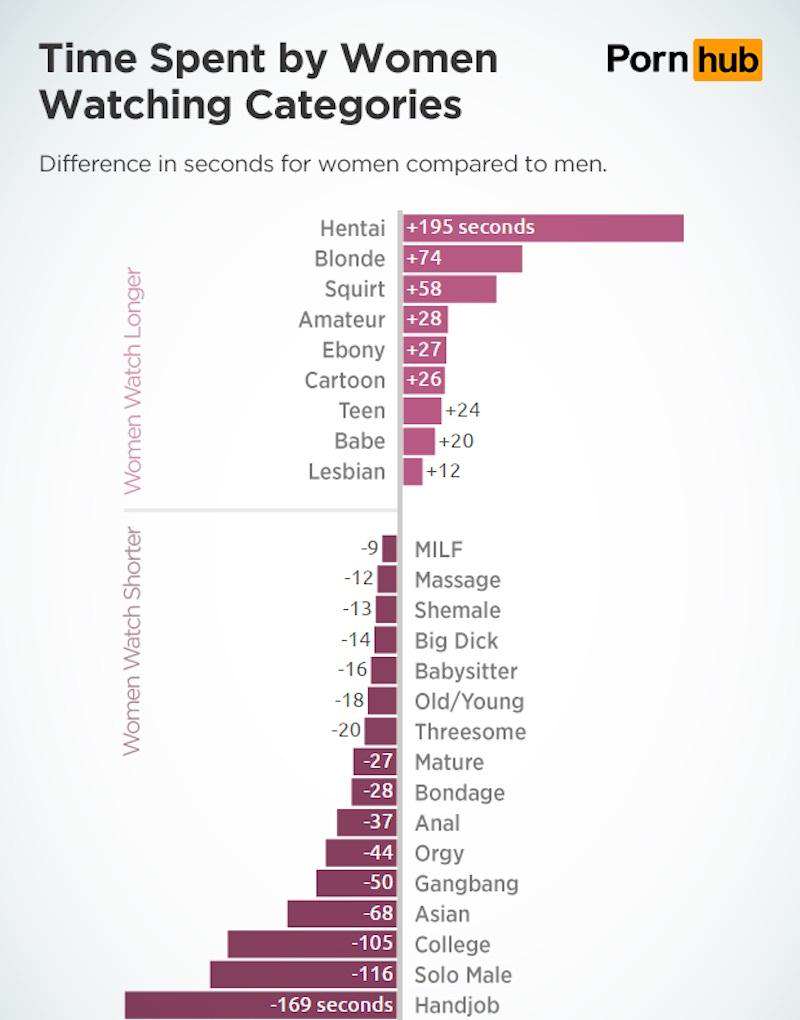 So women like watching people getting hand jobs? Or guys just jerking off? I suppose people reading this will think it's naive that I don't know that, but that's pretty new knowledge for me. Guess I need to talk to more girls about what gets them off in the future.
For more porn revelations, check out the these porn stars explaining their grossest ever days on set.