Pornhub and YouPorn have temporarily put their differences aside for the greater good of the world and teamed up to answer the age-old question once and for all — boobs or butts?
Most of us will take what we can get, some of us will argue we like both equally — but for many there's a definite preference: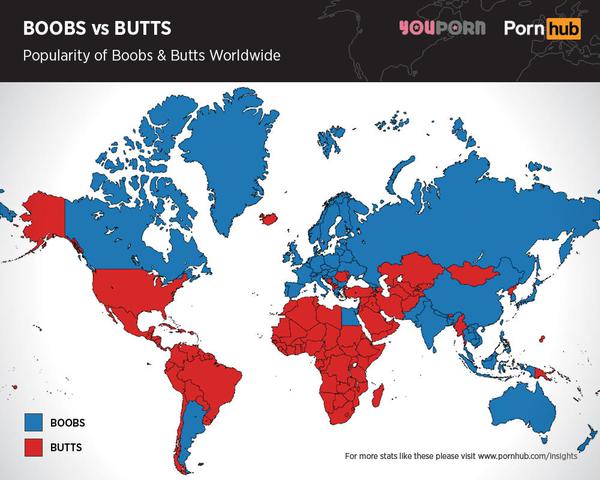 Looks like butts are preferred in the U.S., South America and Africa, while boobs are more popular in Europe, Asia and Oceania. Does that have something to do with climate? Is it fair to say women in South America/Africa are more likely to have bigger butts, whereas women in Europe are likely to be bigger up top?
One surprise is that Argentina is the only South American country that prefers boobs. What a shame for all the tremendous backsides that come out of that country.
Other findings — the Middle East has a thing for feet, Eastern Europe has a thing for legs, and pregnant women are popular in southeast Asia. Lovely.
Check out the nominees for the cleverest porn movie titles from this year's AVN Awards here.