Within the recent climate of data and information leaks, it's always a worry that when you're watching something you shouldn't be on the internet that someone might one day be able to obtain some records and use it to blackmail you or embarrass you at some point. Sure, it probably isn't going to happen but there's always that nagging feeling, especially when you're doing something naughty.
Featured Image VIA
Thankfully Pornhub have picked up on this and devised a way that you can enjoy all of their various types of pornography and never have to worry that someone might call you out over your love of bukakes or scat in the future. In order to do this, they've developed their own VPN (Virtual Private Network). It will conceal your browser history, is 100% free and is apparently one of the fastest in the world as well. Not doing stuff by halves here, clearly.
Here's what Corey Price, the VP of Pornhub had to say about their latest innovation: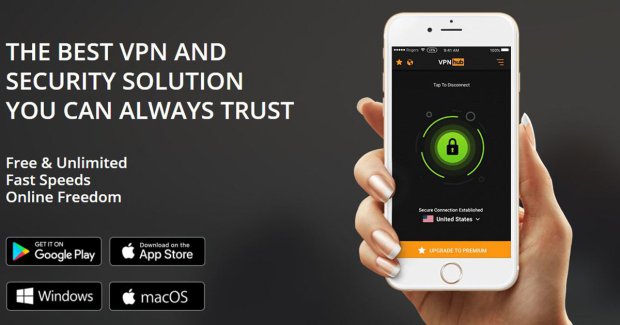 While browsing in incognito may keep users' browsing history secret, truth is they're still susceptible to prying eyes, especially when browsing on unsecured public Wi-Fi networks.

Here at Pornhub, with 90 million visitors a day, the vast majority of whom are using devices on the go, it's especially important that we continue to ensure the privacy of our users and maintain their confidentiality.

With the launch of VPNhub, users will have access to the world's fastest VPN, with over 1000 servers in 15+ countries from which to choose. Now, whether they are perusing the Internet while traveling or from an untrusted network, they can do so without worry.

They'll be able to utilise unlimited bandwidth and we won't store any of their personal information on our servers.
Sounds almost too good to be true eh? It probably is then, but if you're the kind of guy whose pornography watching habits could get them into trouble then I imagine you've probably already managed to figure out a way to hide your data. For the rest of us, this will probably do.
For more Pornhub, check out last year's stats which show how depraved everyone really is. Sounds like most people don't need a VPN to indulge in their unnatural urges.