A German Shepherd puppy named Gavel recently started off his career training as a police dog.
Images VIA 
Yet despite his best efforts, he ended up getting sacked from his position simply for being too nice. As the police put it, "he did not display the necessary aptitude for a life on the front line."
The problem with Gavel (if you could call it a problem) was that he was simply too sociable. He loved to meet strangers and would rather mess about with them instead of trying to arrest them.
Now before you go and start weeping into your pillow, as the saying goes, when one door closes another one opens and that certainly was the case for little Gavel here. The cute little pup has been offered a new job working for the Governor of Queensland, where he has the official title of 'Vice-Regal Dog'. Too cute.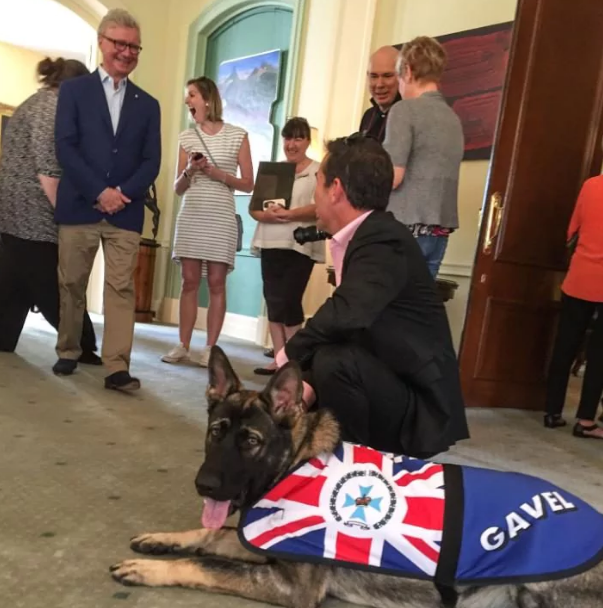 His responsibilities as Vice-Regal Dog include greeting visitors to Queensland's government building and attending official functions. A spokesman for the Office of the Governor said:
Gavel on occasions sits in on briefings with the Governor.

Gavel has also demonstrated his capacity to uphold the ceremonial importance of his role at State of Origin time.

He has outgrown four ceremonial coats, undergone a career change, and brought untold joy to the lives of the governor, Mrs de Jersey, Government House staff, and the thousands of Queenslanders who have since visited the estate.

We hope Gavel's with us for a long, long time into the future.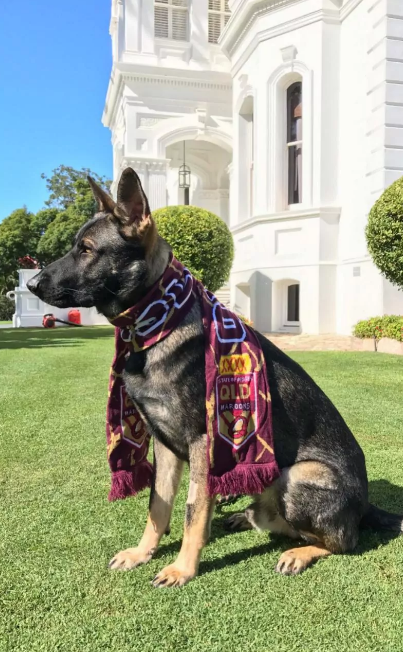 Doesn't that just warm the cockles of your heart? Well done Gavel for never giving up on your dream. He stood out from the crowd and dared to be different and just look at him now, chasing his dreams.
For more heart-warming dog stories, click HERE.