Hiroki Ogita of Japan failed to move past the qualifying round of the Rio Olympics pole vaulting competition the other night, thanks partly to his penis getting in the way.
Featured Image VIA
Technically his leg is what screwed things up for him as it hits the pole first, but there's no denying his dick was 100% involved as well: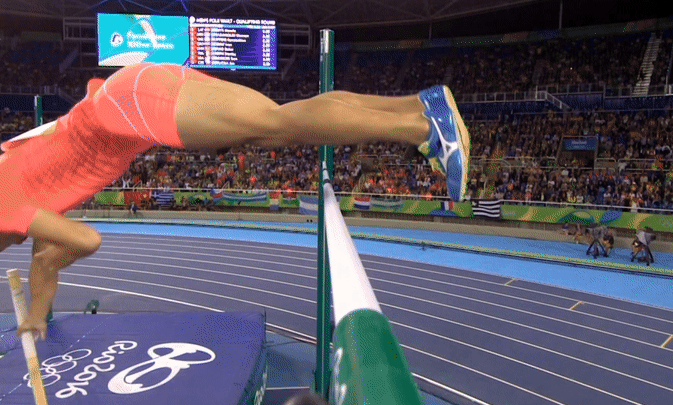 What a moment for your penis to let you down. After all those years of preparation only to have your most protected body part stab you in the back like that. Or is this indeed a blessing in disguise? Hiroki Ogita can go back to Japan and tell all the ladies how his dick was so big it got him eliminated from the Olympics. Just leave out the fact his shins, knees, hip and arm all hit the pole as well. Insta-lay.
For the Dutch cyclist who got obliterated just a few miles from winning Olympic gold, click HERE.