An international student who hanged himself in his halls of residence at the University of Plymouth went undiscovered for 2 weeks despite not turning up to his lectures, reports the Plymouth Herald.
Featured Image VIA
Hong Kong-born Kar Yin Chow, a third year student, killed himself at Astor House in Notte Street on March 1 this year, months before his graduation.
The inquest was told Kow 'isolated himself socially' and had only attended seven out of 26 lectures between December and February 2019.
No one suspected anything was wrong until someone found the 20-year-old's body hanging in his dorm on March 13, and that was only after his mum rang the uni from China asking them to check on her son as she hadn't heard from him.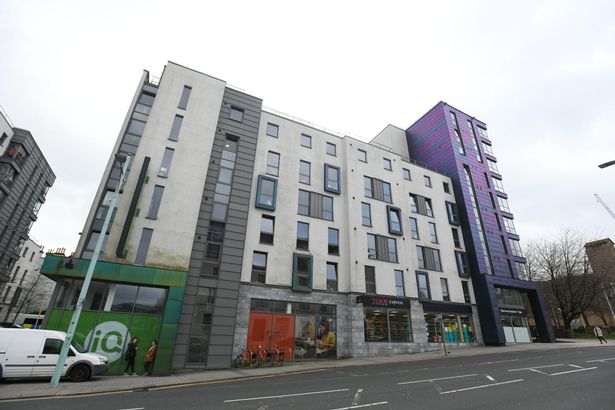 Her last interaction with the environmental studies undergraduate was via WhatsApp on the day he died. His family says he gave no indication he was suicidal despite telling them he was 'homesick' and was finding his final year 'challenging'.
There were 9 other students living on the same floor as Chow and amazingly none of them checked on him even though his door was unlocked for the whole 12 days after he died.
Detective Constable Paul Fryer says Chow preferred to keep to himself, and even the 4 other students he came with from The Hong Kong Institute of Vocational Education didn't know much about him:
I could find no real evidence of social interaction with any other students.

We mentioned the students he travelled with from Hong Kong, and I attended his funeral and spoke to those students at the service – and the information I had having spoken to them was that they attended out of respect for Mr Chow and his family.

But they had no knowledge of Mr Chow, or his movements in Plymouth. People living in the same hallway, no-one really seemed to know him.

No-one who used the communal lounge or kitchen either. He kept himself to himself, but kept in contact with his mum.
Fryer said Mr Chow left a note on his bathroom door saying 'hanged myself', dated March 1. His room was in perfect condition and he had laid out his passport, ID and key-fob for his room on his desk and his suitcases were packed. He'd also wiped his laptop and phone clean.
Just a tragic loss of young life, and devastating to know how meticulously he planned his death. The uni has to answer questions now as to why no one has checked up on Chow but I think anyone who's been to uni will know that it's never really that obvious. There are people who hardly go to any lectures or seminars but just submit their coursework and take their exams and graduate like everyone else. Maybe something does need to change as far as checking absent student's welfare though.
The biggest shocker is how nobody else living on his floor knocked on Chow's door over the course of 12 days, even if he never socialised with them. Surely the idea something could be wrong would cross your mind?
For something lighter, here's a video of a uni student accepting $20,000 to break up with her boyfriend. No-brainer really.