Ryan Reynolds is flavour of the month right now in Hollywood following the success of the Deadpool movies and that means he can pretty much pick and choose whatever his next project is going to be and boy has he come up with a doozy.
Featured Image VIA 
Teaming up with Sam Raimi of Evil Dead and Spiderman fame, the pair are looking to tackle a movie about The Bermuda Triangle. But this isn't just any movie about The Bermuda Triangle because it sounds completely and utterly bonkers. Check out this for a plot synopsis:
The plot reads as follows. When a massive submarine carry nuclear weapons goes missing in the Bermuda Triangle, Commander Vogel enlists the help of Dr. Fisk (Likely Reynolds) a theoretical physicist, who while using his grandfather's research opens a wormhole to reveal a mysterious island that is inhabited by anything lost in the triangle including Sharks, Vikings, and Nazis, in the hopes of finding the nuclear weapons.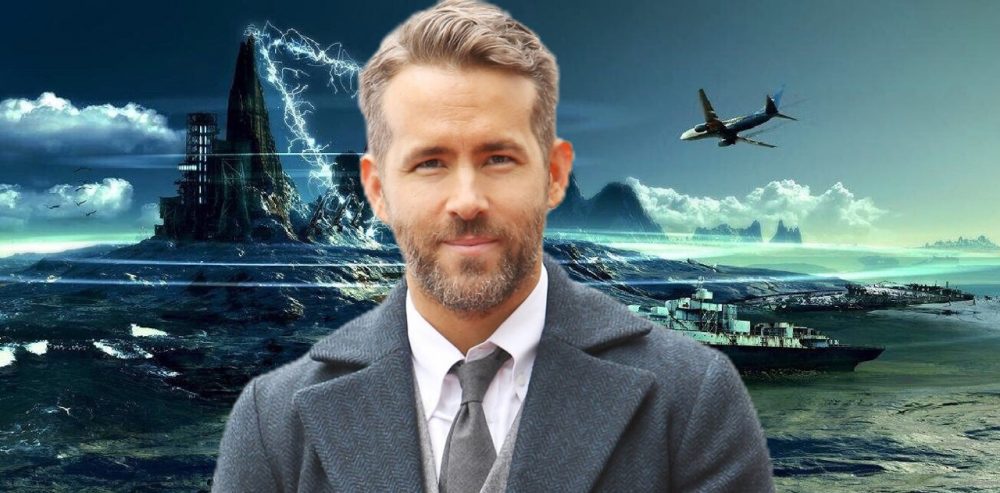 Sounds like something that you might have found in the bargain bin of your local Blockbuster 20 years ago, right? Low budget and with a completely stupid plot, but you know with Raimi and Reynolds attached, you can tell that this is going to be a lot of fun and probably one of the dumbest movies of all time.
It looks like we might not have too long to wait for it either, as it's apparently starting shooting in September which probably means we'll be able to see it next summer if everything goes to plan. Really excited about it to be honest.
For more of the same, check out this movie where Jason Statham has to fight a 75 foot shark. That's coming out pretty soon.