John Wick is one of the surprise sleeper hits of the last few years, and more and more people seem to be realising just how sick it is now that it's arrived on Netflix and Sky Movies etc, which is only going to increase the anticipation for both the TV series and third feature film that is coming out this summer.
Featured Image VIA
SPOILERS AHEAD. As anyone who's seen John Wick 2 knows (and that should be everyone), the movie ended with John being excommunicated from the world of assassins after he shot Santiro within the grounds of The Continental. Obviously this is going to form a major part of the plot for the third movie, but more details have been leaked thanks to an exclusive report from ThatHashTagShow:
First of all, Chad Stahelski, who co-directed the first film before going solo on the second, is now officially on board for the third film. The film is expected to begin principal photography on March 1st in New York City with additional filming potentially taking place in Spain and Russia!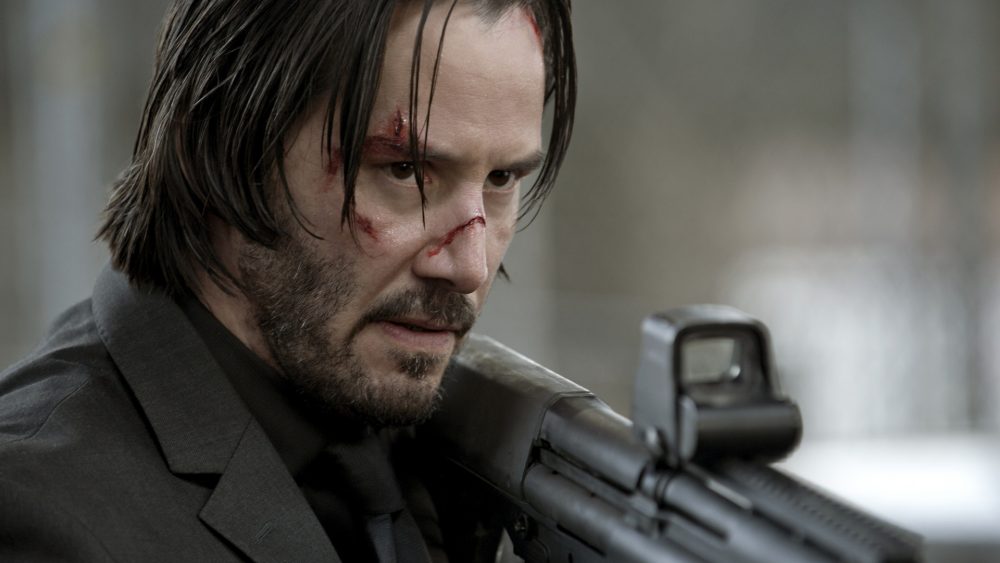 John Wick 3 will feature a few familiar faces with Cassian (Common) and the Bowery King (Laurence Fishburne) and Ares (Ruby Rose) set to return but the film is going to introduce some new faces as well, and we know who one of them will be. The film's main antagonist, said to be the head of a Japanese crime syndicate, will be played Hiroyuki Sanada (The Wolverine, Avengers 4). John Wick 3 will represent a reunion for Reeves and Sanada as the pair starred together in the 2013 film 47 Ronin.

We've also been told that there is a yet to be cast female role opposite Reeves. The studio is searching for an actress in her late 20s to early 40s and is open to diverse casting. While we've heard that Reeves is keen to bring actress Tilda Swinton into the John Wick franchise, this may NOT be that role.
I mean Tilda Swanton in John Wick would be completely great, even if she isn't playing that role. Think she would totally slay in it though so let's hope she agrees to it. Only bad news is that we've got to wait until May 2019 to see it. Bummer.
For more John Wick, check out the news about the TV show too. So much potential there.