Guerilla street artist 'Plastic Jesus' left this giant Oscars statue snorting lines of cocaine with a rolled up hundred dollar bull right outside the Dolby Theatre in LA this morning — the venue which will host Sunday's Oscars/Academy awards (nominees here).
The work is titled 'Hollywood's Best Party' and caused a big fuss before officials from the Hollywood Chamber of Commerce ordered it to be removed.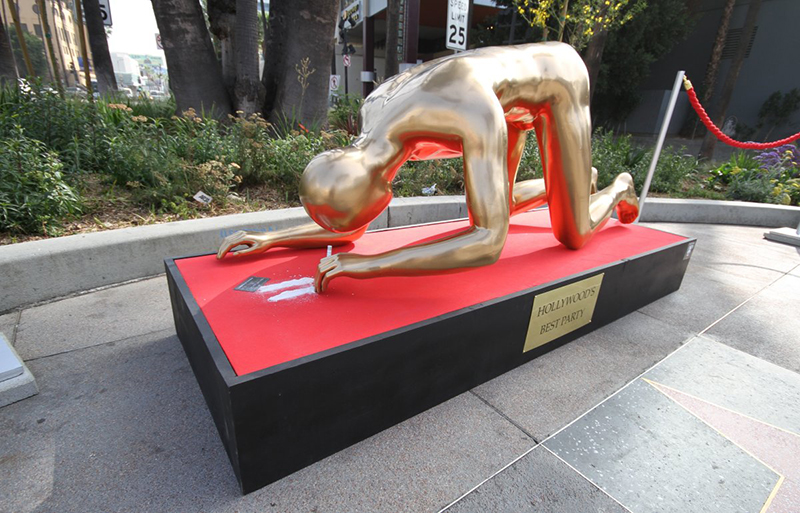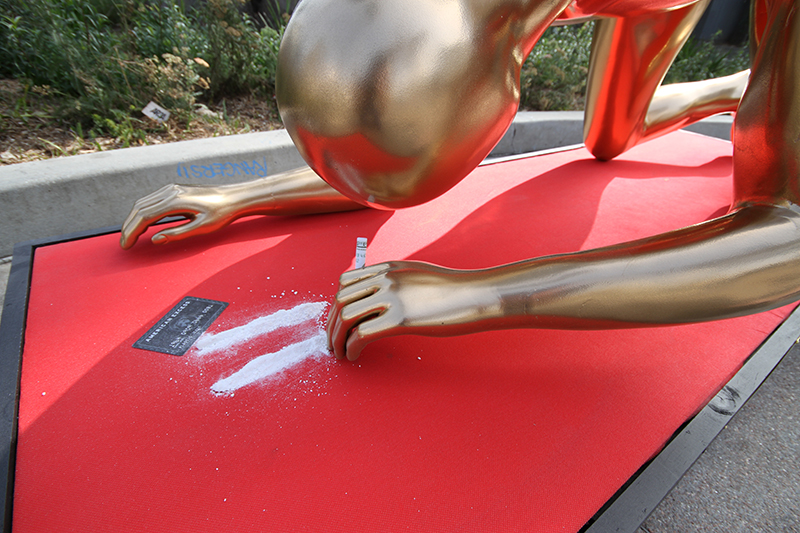 A friend of Plastic Jesus explained:
The piece is intended to draw attention to Hollywood's hidden problem of drug addiction that effects hundreds of people in the showbiz industry and is largely ignored until the death of a high profile A list celebrity.
A recent case being Philip Seymour Hoffman.
Thing is though, who's to say this Oscar statue isn't having a good time getting coked out in the middle of Hollywood? Just getting himself ready for a giant Oscars extravaganza by racking up a few lines on the red carpet. Don't get me wrong — Hollywood definitely has a coke problem but not sure how getting this statue in on the action is going to help matters? Good to see someone trying though.
Images Via