Police are hunting a man who has been terrifying school children by approaching them outside school while wearing a creepy pig mask.
Featured Image VIA
The Barnards Green area of Malvern, Worcestershire is on high alert after pupils were left 'too frightened' to travel to and from school in case they were ran into Pig Man.
There have been reports of him accosting kids at two separate schools in the area –  Great Malvern Primary School and The Chase School Malvern – jumping out in front of pupils and causing them to flee in terror.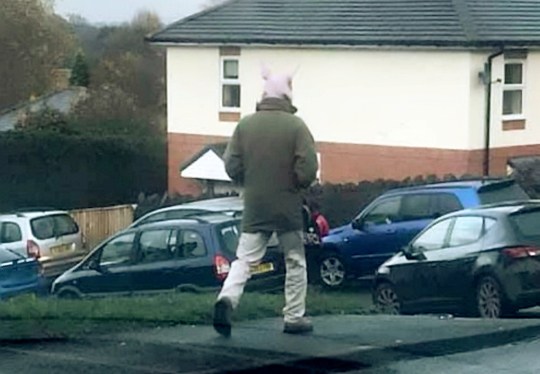 West Mercia Police confirm they have stepped up patrols in the area following a number of 'worrying incidents' with the individual. Both schools have also sent reassuring e-mails to parents.
Mum Stacey Lee, 31, whose 11-year-old daughter goes to school, says:
My daughter Misha took a video when she was walking back from school on her own on November 27.

I thought it might've been a one-off, but he was back outside the school yesterday. She sent the video to me on Whatsapp concerned saying 'there's a man in a pig hat.'

She'd only just started walking to school and she's stopped now. We collected her today because she's scared. Yesterday he was jumping in front of kids and throwing his arms out to scare them.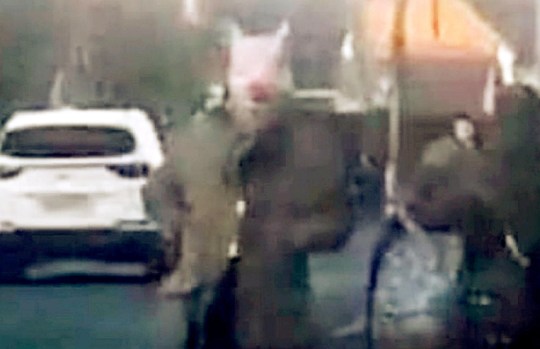 Terrifying stuff. What we need to find out though is whether this is just some weirdo messing around for his own amusement or whether Pig Man is actually trying to pork some kids. Either way they need to get him to stop – maybe Worcestershire parents should be arming their kids with bacon to throw at him until police can figure it out?
Even if this is just some joker messing about, what kind of person pulls off a prank like this and doesn't even have a mate recording it? Could totally see a 'Pig Man Terrifies Schoolchildren' video going viral. But maybe that's what makes Pig Man so dangerous – he's doing it for his own personal lolz. How much further might he take it? Hopefully he's tracked down before we find out.
For the woman who was eaten alive by her own pigs after suffering a seizure and collapsing in in their pen, click HERE. Horrifying.