It's hardly surprising to hear that Piers Morgan has a very one sided opinion on transgender athletes competing in the Olympics, but it's probably slightly more shocking that he's waited a few days to come out with this rant after it was announced that New Zealand transgender athlete Laurel Hubbard would be competing in the women's 87kg weightlifting category at Tokyo 2020.
Featured Image VIA
Morgan was writing in the MailOnline (duh) when he voiced his concerns about Hubbard – who previously competed in men's weightlifting categories – being allowed to take part in the competition: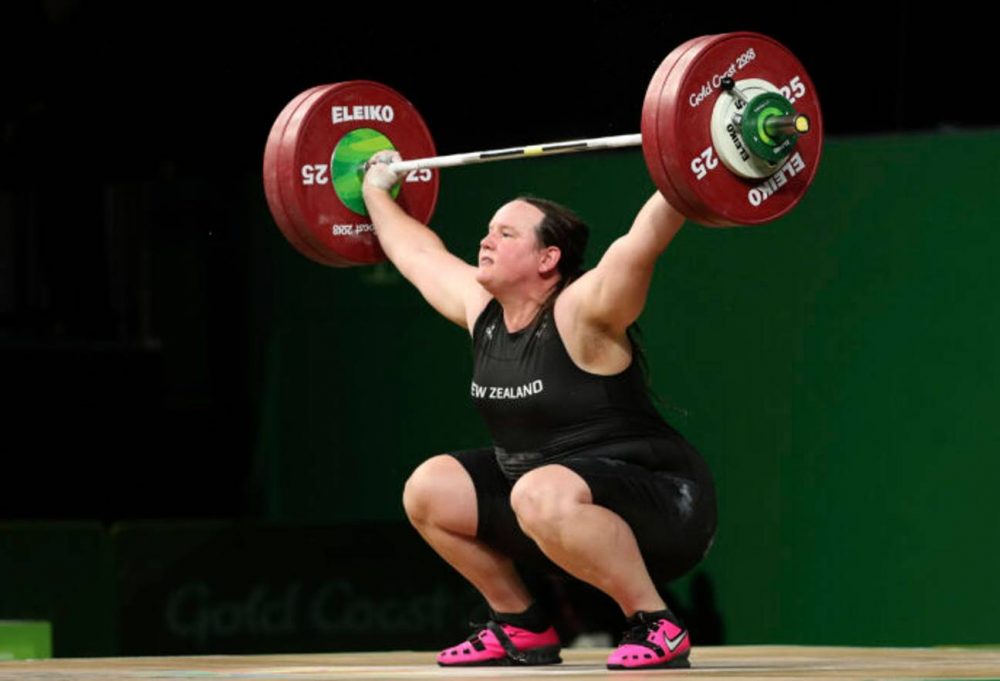 The uncomfortable irrefutable truth is that this decision is a disaster for women's sport.

By supposedly promoting 'equality' with the inclusion of a transgender weightlifter, the Olympics have created a shocking new inequality – and everyone with half a brain knows it.

Women born to female biological bodies are at a massive disadvantage to transgender women like Laurel Hubbard born to male biological bodies.

How can it be right that Australia's fine female weightlifter Charisma Amoe-Tarrant will now miss out on a dream appearance at the Olympics because Hubbard took her place?

Why should Samoa's Feagaiga Stowers, who Hubbard beat to Gold at the 2019 Pacific Games, now again have to face an opponent with such an unfair advantage?

Belgian weightlifter Anna Vanbellinghen, who is competing in the same category, last week described the thought of Hubbard competing in Tokyo as 'like a bad joke'.

Vanbellinghen said she fully supported the transgender community, but the principle of inclusion should not be 'at the expense of others' and explained: 'Anyone that has trained weightlifting at a high level knows this to be true in their bones: this particular situation is unfair to the sport and to the athletes. Life-changing opportunities are missed for some athletes – medals and Olympic qualifications – and we are powerless.'

Hubbard's own former teammate Tracey Lambrechs said last month that the concerns of female-born weightlifters were being ignored.

'I've had female weightlifters come up to me and say, 'This isn't fair, what can we do?',' she told broadcaster TVNZ. 'Unfortunately, there's nothing we can do because every time we voice it (concerns) we get told to be quiet.'

As I've said many times, I support transgender rights to equality and fairness – but not when those rights damage women's rights to equality and fairness.

This is unfair and unequal.

And it's not 'transphobic' to say this, it's just common sense.
Yeah I don't really want to get into this but for once Morgan is coming across fairly articulate and well argued rather than just full of hate. I can see where he's coming from and he does have a point as well, but you just can't really promote the phrase that 'trans women are real women' if you then don't allow them to compete in sport against real women as well, even if they probably have a biological advantage over them. It's a tricky situation and one that I doubt will ever be figured out so everyone is happy with it sadly.
For more of the same, check out Piers Morgan actually talking some sense about Boris Johnson. Hard to remember how highly regarded he was last summer.