There's no two people on Twitter who hate each other more than Piers Morgan and Jameela Jamil, and most recently the two of them have been arguing over the death of Caroline Flack – with Jameela blaming her suicide on tabloids the likes of which Piers writes for while Piers calls Jameela out for being a hypocrite considering her frequent Twitter pile-ons.
Featured Image VIA
Well Piers now seems to have pulled an Ace from his sleeve – text messages that Caroline Flack sent him last October about Jameela Jamil bullying her: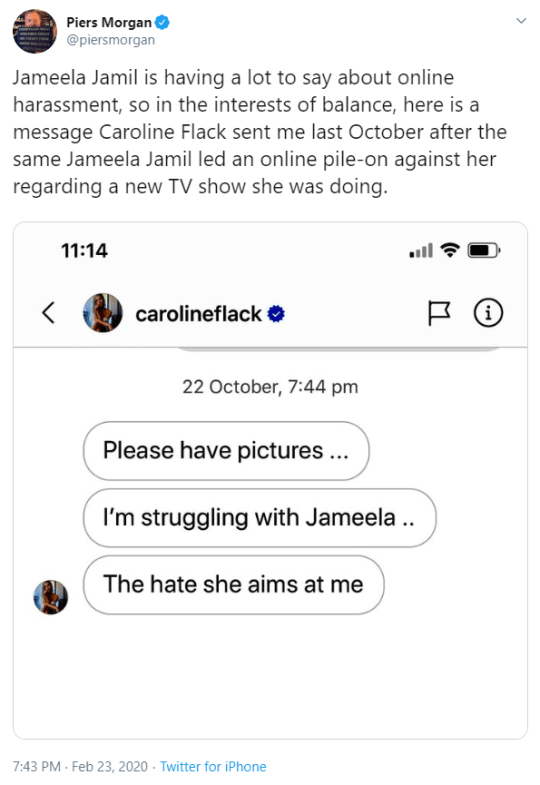 Piers Morgan in possession of a dead girl's texts? Well I never. Here's how Jameela responded: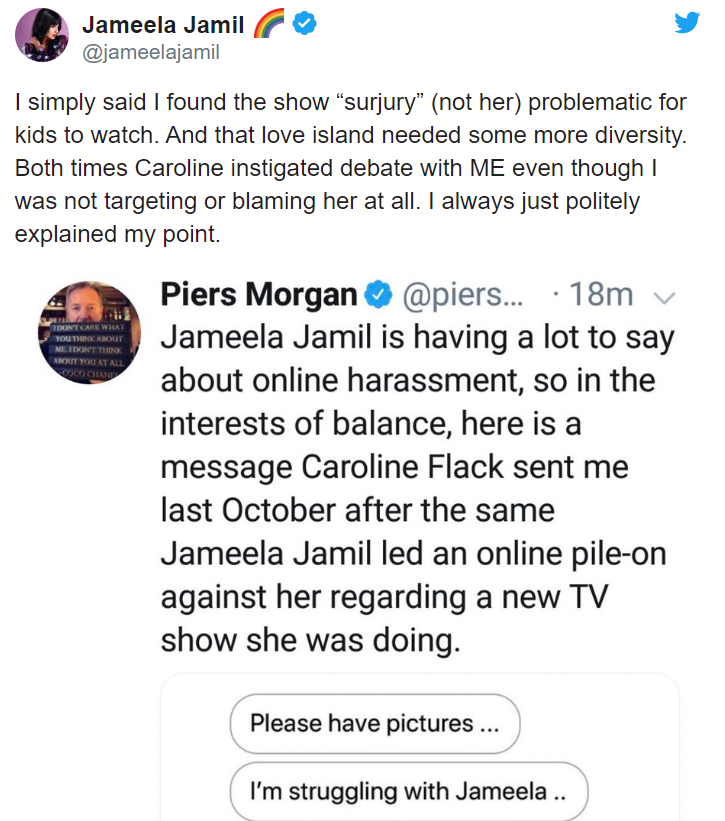 Well I don't know if it's right for Piers Morgan to be sharing texts that Caroline Flack sent him in private but at the same time, it's not a great look for Jameela Jamil who is one of the biggest advocates for the #BeKind campaign and who has kept referring to Caroline as her friend following her death. 
Piers meanwhile has been sticking to his guns: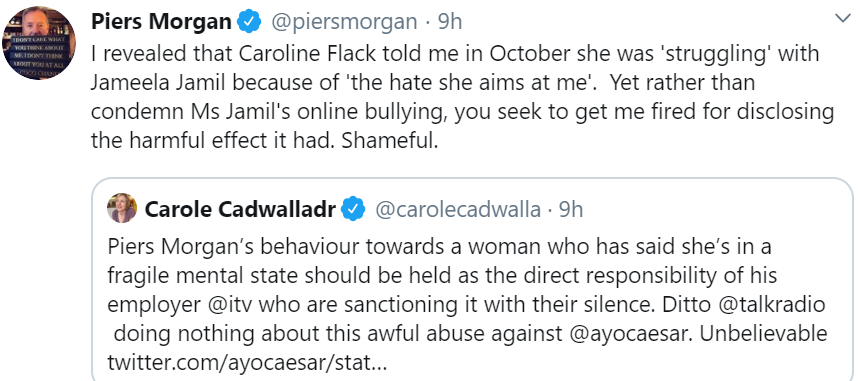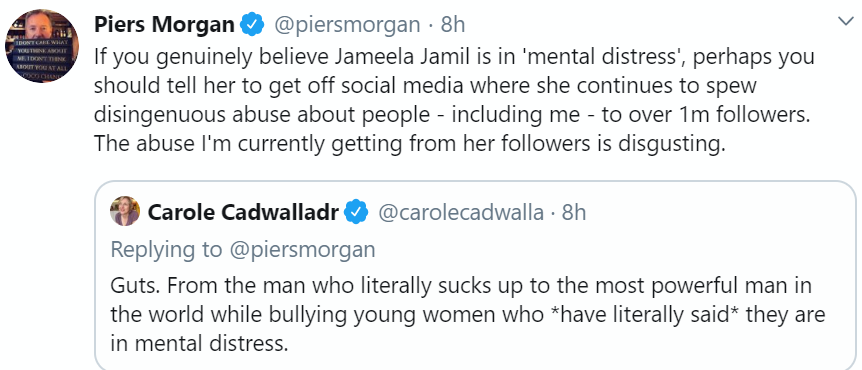 Looks like Piers isn't buying the mental distress 'act' from Jameela Jamil. He'd probably feel really shitty if she ended up harming herself one of these days though. Or would he? It's hard to say. But I don't think either of these two really come out of this covering themselves in glory.
For the time Jameela Jamil was getting grief for joining an LGBT judging panel and so came out as 'queer', click HERE. Problem solved?