Sometimes beauty can be found in the unlikeliest of places and that is exactly what German photographer Lucas Zimmermann has done with his photo series 'Traffic Lights'.
Images VIA 
Rather than discard light pollution as an unattractive characteristic of the city, he took these stunning photos that show the light's colours glowing through the misty fog. Apparently, Zimmermann has always been fascinated with bright lights at night, which was his inspiration for this series. He used 5-20 second-long exposures and adjusted the colour temperature of the photos taken at a foggy intersection near Weimar, Germany.
The result is this unexpected and beautiful light show, where the fog seems to have taken on a life of its own amidst the blending colours: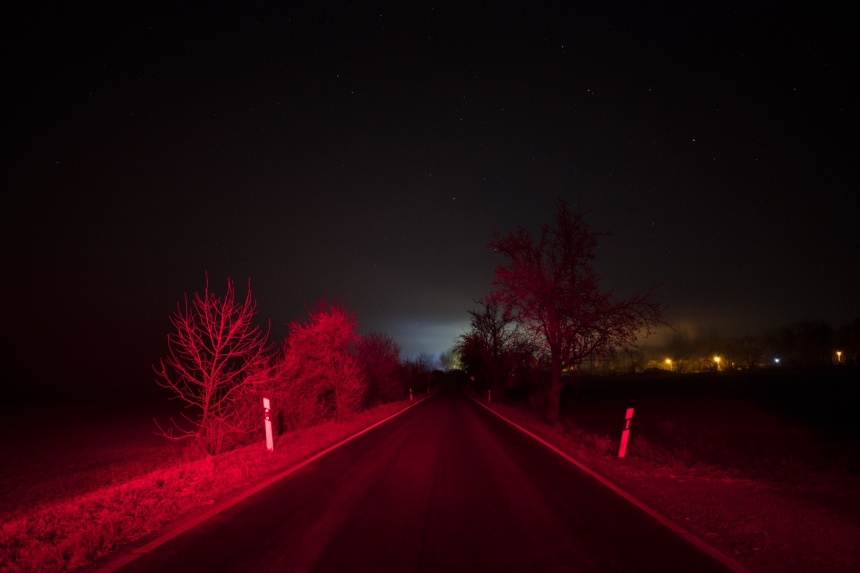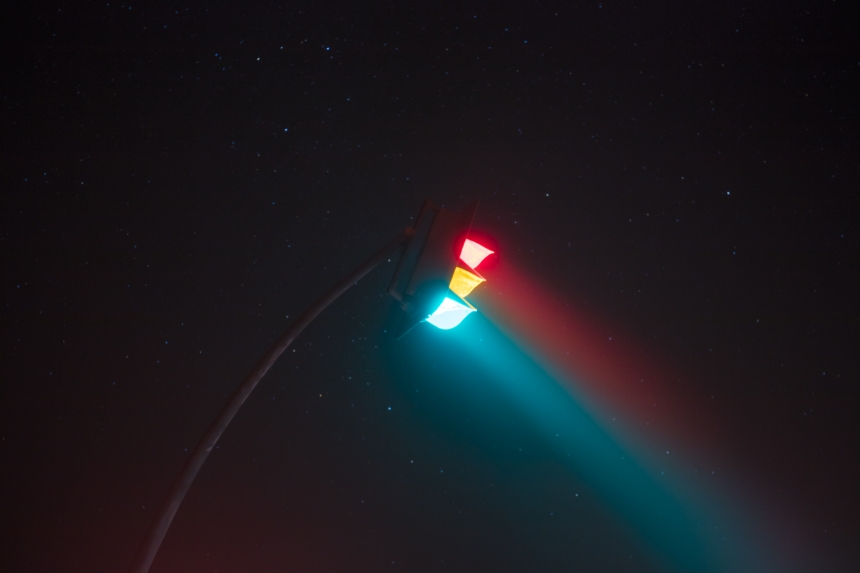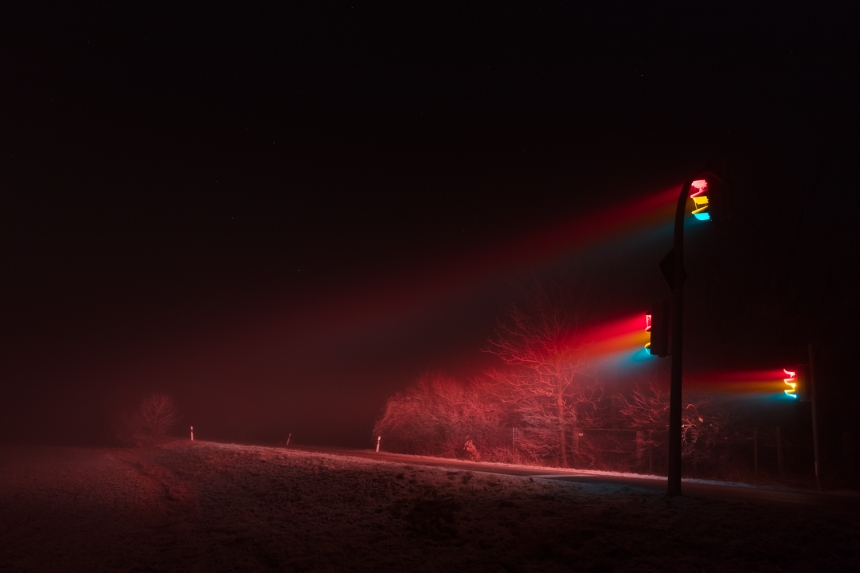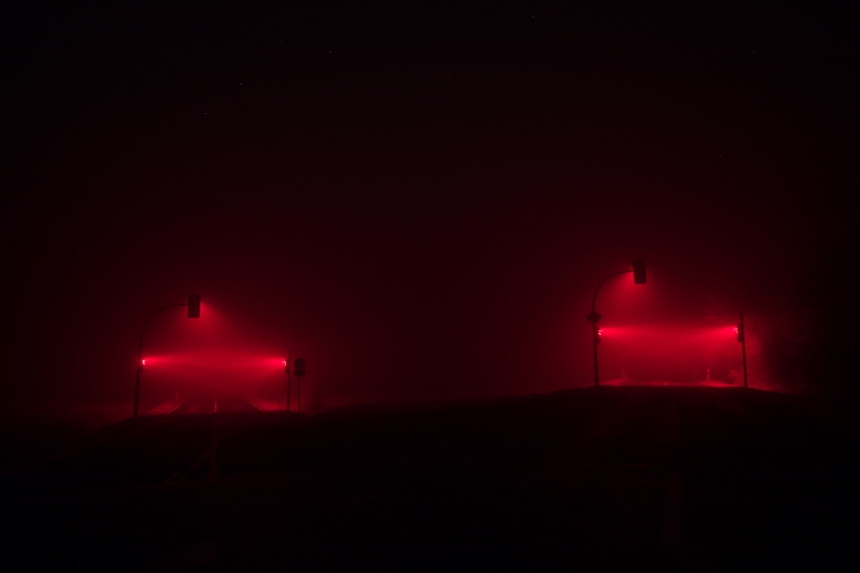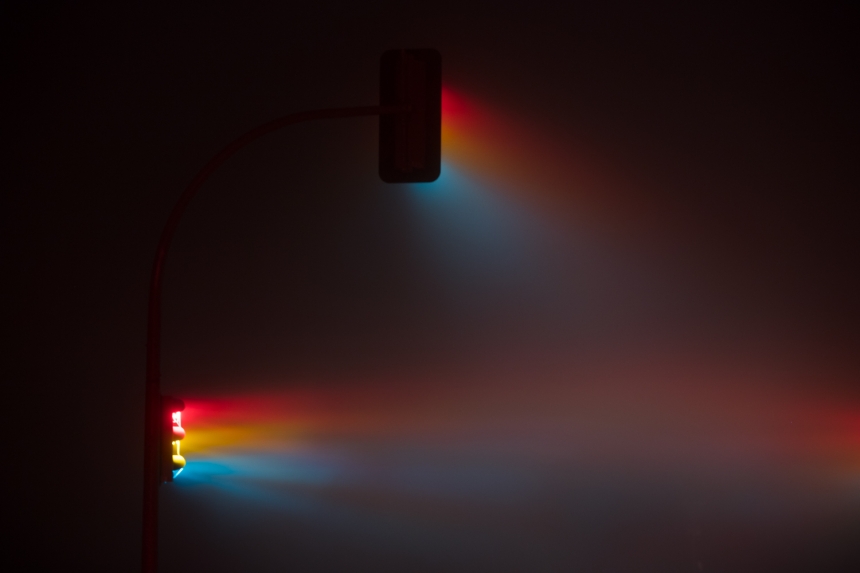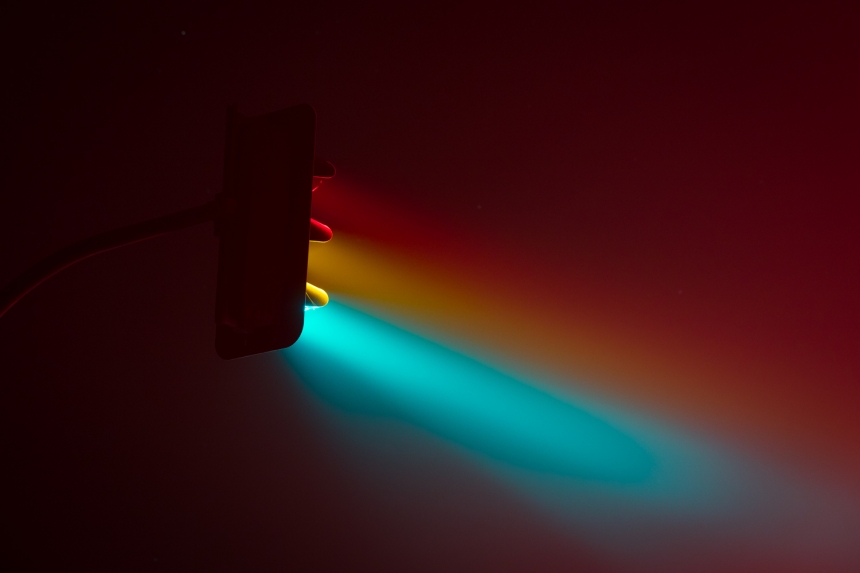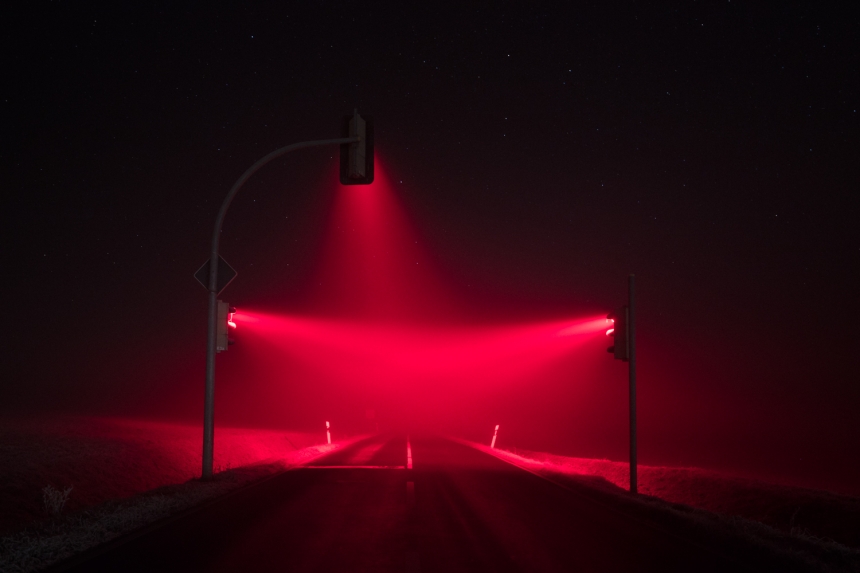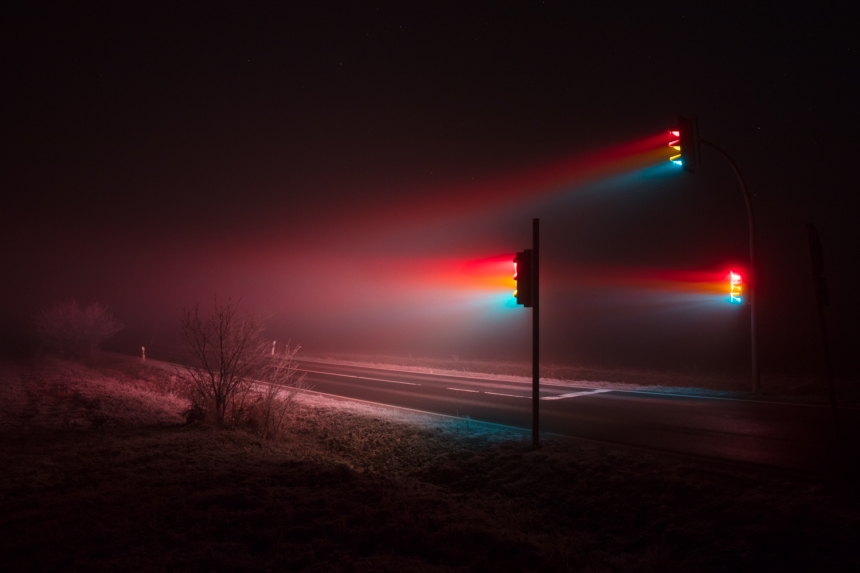 It takes a truly talented photographer to take something so normal and make it extraordinary. Hats off to you Zimmermann.
For more stunning photo sets, check out the pink landscapes of the deadly war torn African Congo.