Towards the end of last week, we brought you the news that Pete Doherty had been arrested in Paris after trying to buy cocaine at 3am in the morning and it turns out that he hasn't exactly been keeping out of trouble since then either.
Images VIA 
Pete was released on Saturday but apparently ended up getting in a drunken brawl with a 19 year old French teenager as he was celebrating the fact he was out of prison. The teenager obviously went to press charges and Pete was back in court yesterday to face charges of intoxicated violence.
He was apparently handed a three month suspended prison sentence, a two year probation order and a €5000 fine after his lawyer was successfully able to argue that the fight was the result of exceptional circumstances. Here's what Arash Derambarsh said at the hearing: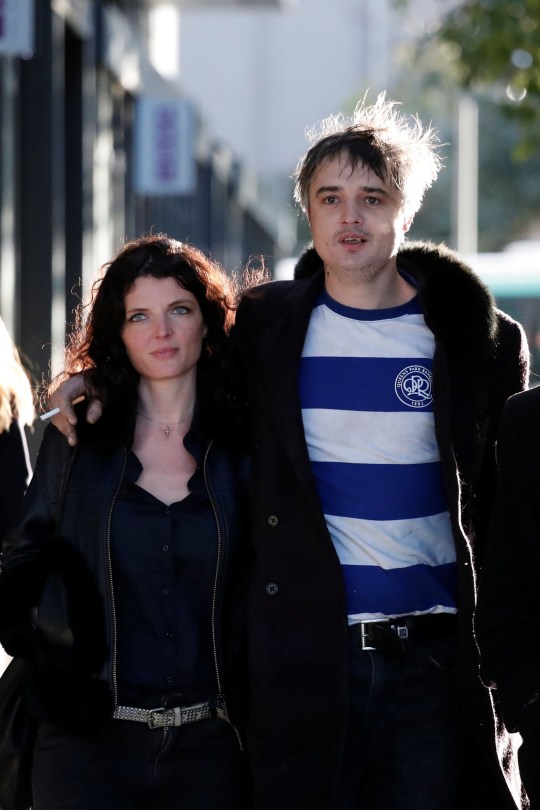 The facts have occurred in a context of stopping the consumption of narcotics for several months.

For this, Doherty takes drugs like Valium which resulted in a somewhat complicated situation.

The effects of alcohol, plus drugs, led him to behave indecently and violent and the victims were not injured.

Pete took sleeping pills before heading out to celebrate in his pyjamas.

He wanted to go and celebrate his liberation in a bar near him.

He drank and people made him drink.
I mean I'm not really sure how that's an excuse for his behaviour, but I suppose the kid didn't get that badly battered by the sound of things and €5000 would be a pretty big fine for anyone that wasn't Pete Doherty, right? Sounds fairly legit really, so I'm not gonna complain too much about that – just kinda crazy the judge bought these flimsy ass excuses. Parisiennes hey?
Doherty celebrated getting off this time by flicking the peace sign, smoking a cigarette and hugging some unknown floozy as he walked out of court. Iconic.
For more of the same, check out this story about Pete getting stabbed by a hedgehog. Ouch.