Comedian Pete Davidson has been co-headlining a standup tour alongside John Mulaney, but no one can actually tell you if the shows are any good or not because Pete Davidson is making everyone who enters sign a non-disclosure agreement.
Featured Image VIA
Via Variety:
Whatever you do, never tweet at a Pete Davidson comedy show. The "Saturday Night Live" cast member has recently been doling out non-disclosure agreements before each of his recent comedy shows.

Most recently, fans attending Davidson's standup at the Sydney Goldstein Theater [San Francisco] were asked to sign a lengthy contract that forbade them from tweeting or instagramming any opinions about the performance.
The NDA is below, but basically it says you cannot be interviewed about the show, cannot share any opinions/critiques on the show, and cannot disclose anything about the show on social media or else you're liable to pay $1 MILLION in damages. WTF?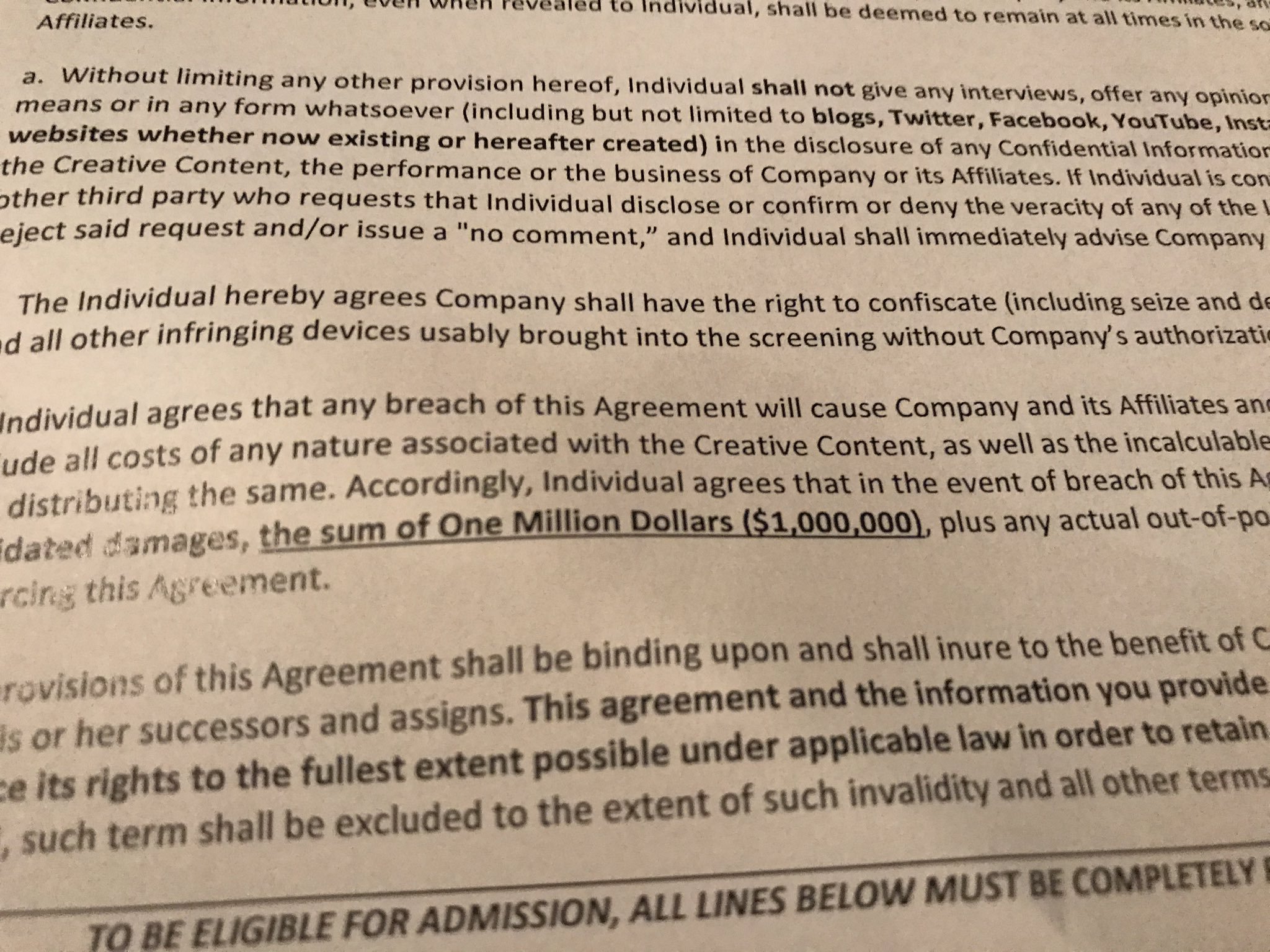 It seems this is the extent of what you can share:
saw pete davidson tonight but don't ask me about it because i signed an nda pic.twitter.com/R8QJrMTMpM

— brooke 🤠 (@brookehickss) December 1, 2019
One fan refused to sign the NDA in San Francisco and was given a full refund and wrote about the experience on Facebook. Apparently there were others who also refused and received full refunds. The woman said she would have been OK with not using her phone or taking pics during the show, but not being able to share opinions on it is just crazy.
At the very bottom of the NDA you're also required to give them your Facebook, Twitter and Instagram handles so they can (I assume) check afterwards to see if you posted anything?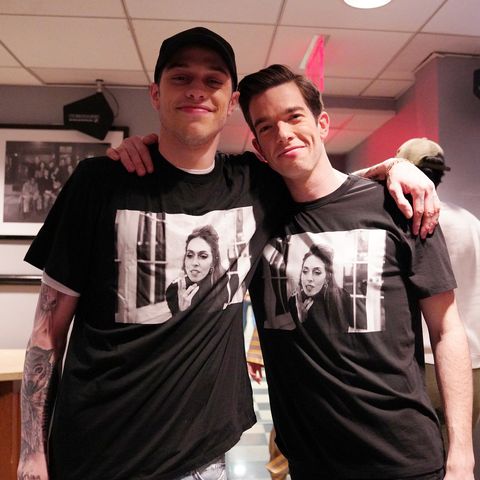 I don't know if this is just Pete Davidson being protective of his jokes or whether he just doesn't like negative opinions about himself out there, but if it's the latter he's probably gone the wrong way about it. There's also a bunch of clips out there of him freaking out at audiences for talking/texting during his sets or whatever so maybe that's related somehow.
Who knows – maybe there's something so genuinely special about his set that he thinks you should pay $1M if you tell anyone about it. Unfortunately no one can say if that's true because of the aforementioned NDA. Wonder what other comedians think about this?
For the comedian who was recently forced to pay $35,000 for making a joke about a disabled boy, click HERE.