Do you ever sit back and think about how far we've come as a society? 20-30 years ago there wasn't even such a thing as Internet porn, let alone Instagram and social media. You actually had to go and meet a girl/guy and talk to them in person and have real life conversations. How crazy does that sound?
Featured Image VIA
Now that we've got Instagram, Snapchat and all the rest of it, things are different. You want to chat someone up, all you have to do is comment under one of their pictures saying you'd drag your genitalia through flaming barbed wire glass just to make eye contact with them through a bulletproof screen. That's societal progress right there.
With that in mind, here's a selection of the creepiest, perviest comments found on new Instagram account — Comment Casanovas.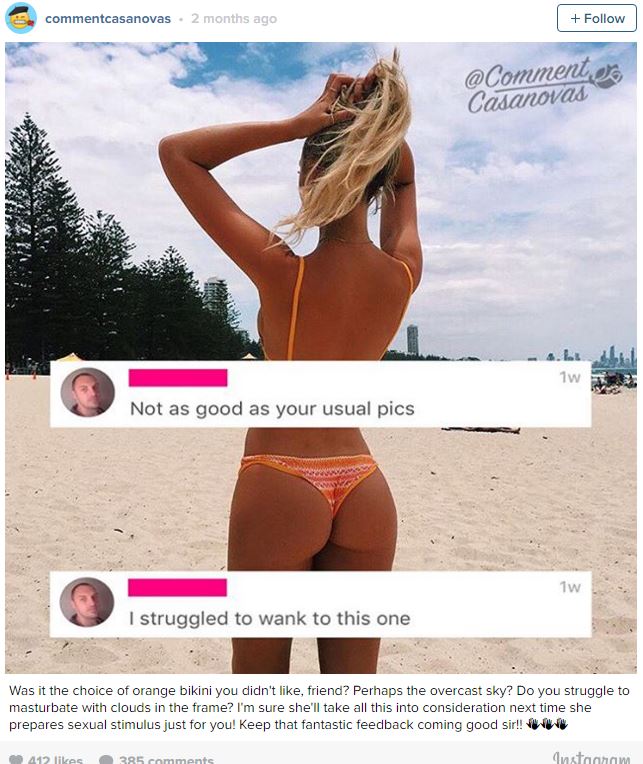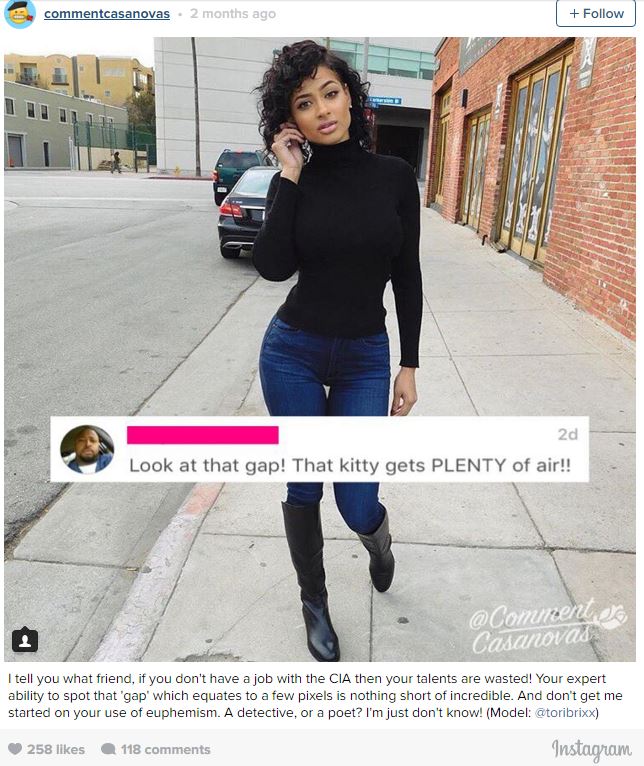 Images VIA
Professional violinist Mia Mastumiya went one better and shared 10 YEARS worth of perverted messages guys have been sending her. You can check those out HERE.