Well this is pretty much the most disgusting thing you'll be seeing for a while. Carina Ubeda, from Chile, spent five years collecting her menstrual blood before smearing it all across different pieces of fabric and putting it on display at the Centre of Culture & Health in Quillota.

☛ Next: Artist Uses Stolen DNA And 3D Printers For Weird Portraits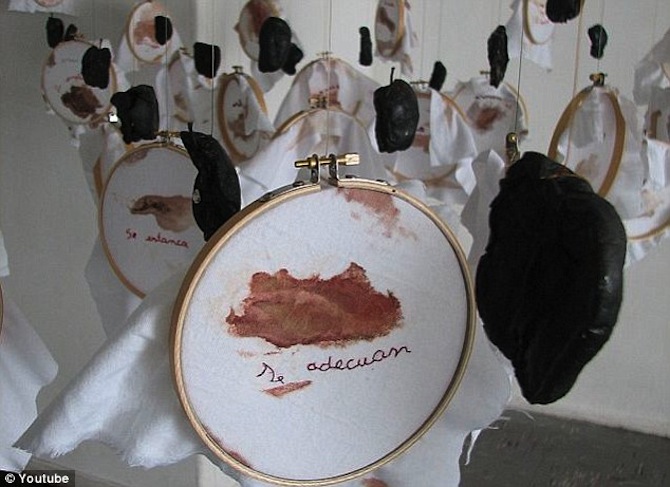 ☛ Next: Keng Lye Makes 3D Art That Will Blow You Away
Would you like to see what she looks like?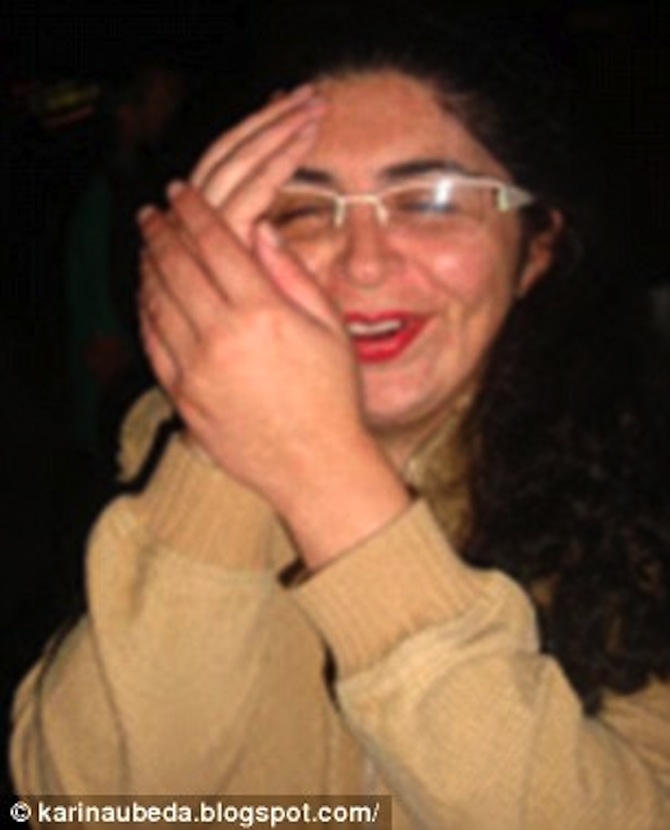 But who's worse – this filthy clown or the sick bastards that are going to see her work? Where visitors have apparently been sniffing the pieces of cloth to really experience and get a sense of what this display of modern art is all about. Are these people feeling okay? Are they seriously sniffing a stranger's 5-year-old period stains, willingly? What a bunch of dirty, disgusting animals.
☛ Next: Can You Guess How Much This Painting Sold For?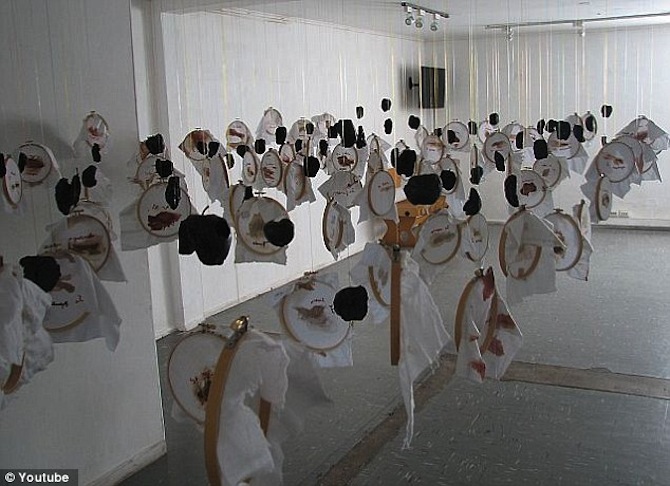 ☛ Next: This Is What Happens When 50 Artists Paint Inside A Condemned Building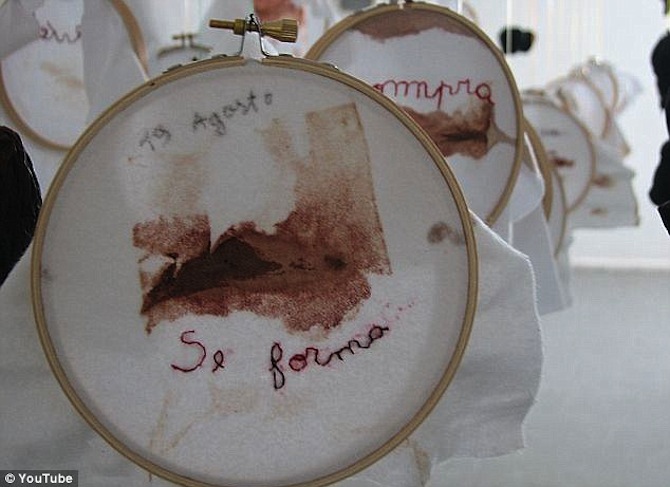 Absolutely disgusting. Might as well shit yourself for a few years, hang your boxers from the ceiling like a Christmas Tree and voila – you're Michelangelo.