There's been a lot of speculation about the Breaking Bad movie and even though we saw the first full trailer yesterday, there are still a whole load of questions about it set to be resolved with one of the most pressing being whether Walter White himself will be appearing.
Featured Image VIA
We all know that Walt ended the series dying on the floor of Jack's compound, but there are those that think he'll be appearing in the movie and a few super nerd fans think that the trailer might have given us a clue regarding his return. They're arguing that the fact that the song featured in the trailer is called 'Black Water' and that this is an anagram of 'Walter's Back' would indicate that he will indeed be returning for the movie. Lol.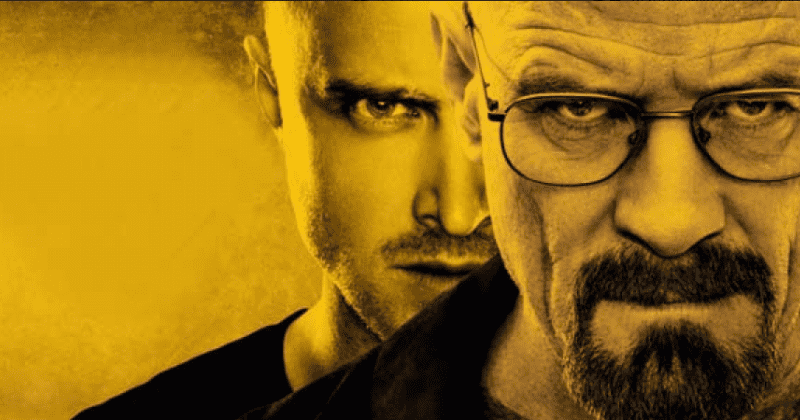 Yeah, I'm not convinced about that either but Breaking Bad does have a history of doing stuff like this. The season four finale was called Face Off is soundtracked by a song of the same name and ends with Gus's face blown off, and the finale was called Felina which is an anagram of finale and also formed of the chemical symbols for Iron, Lithium and Sodium (Blood, Sweat and Tears', so there's clearly some history here with leave some weird Easter Eggs for mega nerds like these. Whether or not anything will actually come from this is anyone's guess though.
To be honest, I think Walt is probably dead but he'll show up in a flashback about something during the movie. The original teaser trailer seemed to confirm this when nine body's where discovered at Jack's compound and I'm backing that still. Doesn't really make sense to make this movie about him anymore following the end of the series.
For more on Breaking Bad El Camino, check out that trailer right here. Gonna be something, that's for sure.