You're always taking a risk when it comes to one night stands – you're essentially sharing the most intimate moment a human can have with a complete stranger and with this comes the risk of STDs, unwanted pregnancies and just generally bad sex.
Featured Image VIA
While most of the time one night stands range from the average to the mind-blowing, there are of course the times when it just goes so horribly wrong that it puts you off brief encounters for a couple of weeks… or if the experience is that bad, for life.
Obviously when you're the person who's suffered the terrible one nighter then it's no fun at all, but to hear other people's mishaps is grade A entertainment, which is why we're delighted that a bunch of redditors took to the internet to reveal their worst one night stand stories. Here are some of the best ones we could find: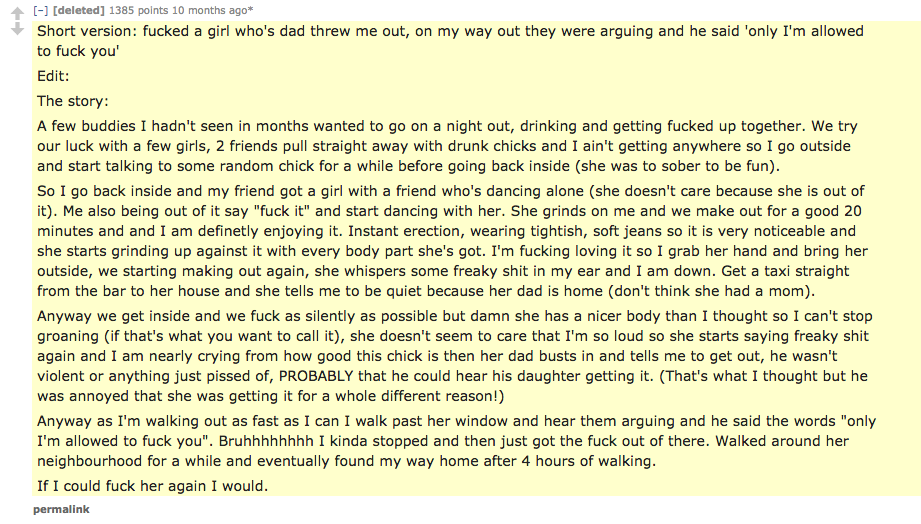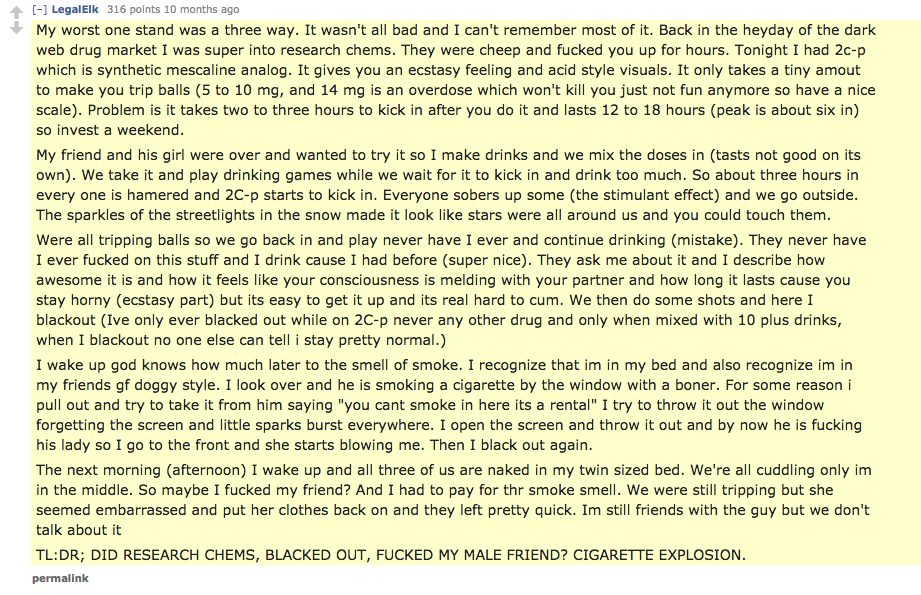 Man, that one about the dad is MESSED UP. Can't believe he threw in how he still wanted to bang her despite the fact that she was hooking up with her own father. I'd be calling the police on them.
If you enjoyed reading these then check out the most humiliating mistakes people have ever made mid-sex.