When you sue the phrase 'dirty old man' you don't often think that there are people out there who will conform to this stereotype, but it turns out that there are an abundance of them. Maybe it's just me that thinks most old men are actually safe and nice?
Featured Image VIA 
Anyway, we're in York Crown Court today where a 70 year old man named Geoffrey Crossland has admitted to being in possession of over 2 million indecent images of children, as well as storing illegal guns in a bunker underneath his house in Harrogate. The bunker had apparently been made from old shipping containers.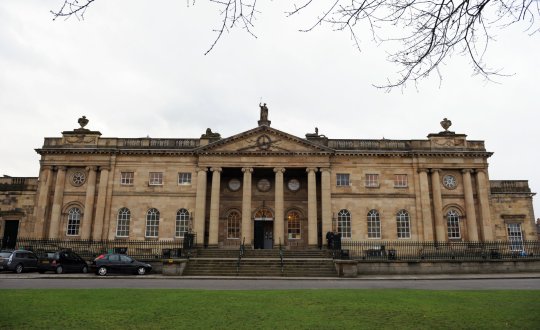 The seizure was the biggest in UK history and contain 6,946 in the most extreme category A. Crossland admitted to eleven charges in relation the firearms and ammunition and three that were related to the indecent images.
He'll be sentenced later by the honourable judge Andrew Stubbs, but there's gotta be a few questions about just how he was able to obtain so many images. I mean firstly, why would you even need so many? If you think about how many photographs you've ever taken in your life than  this is probably about 20 times as many as that – even if you're super depraved and into this shit I reckon it would be quite difficult to get through all of that so why even have so much of it in the first place?
Really weird, but hopefully we'll get some answers later. The guy sounds like a super nutcase anyway, so something is bound to go down.
For more of the same, check out this old man who had videos of women having sex with dogs on his computer. Awful.