A pastor who tried to walk on water like Jesus died recently after being eaten by crocodiles.
Featured Image VIA
Jonathan Mthethwa from the Saint of the Last Days Church, attempted to prove to his congregation that he could reenact the famous Biblical moment. Unfortunately, he decided to try his luck in a river known simply as Crocodile River. What did he think was going to happen?
According to local newspaper The Herald Zimbabwe, Mthethwa walked into the water where he was fully submerged. He then attempted to ascend above the water to start walking, but his attempt was cut short when three crocodiles appeared out of nowhere to start munching on him. Church member Deacon Nkosi said: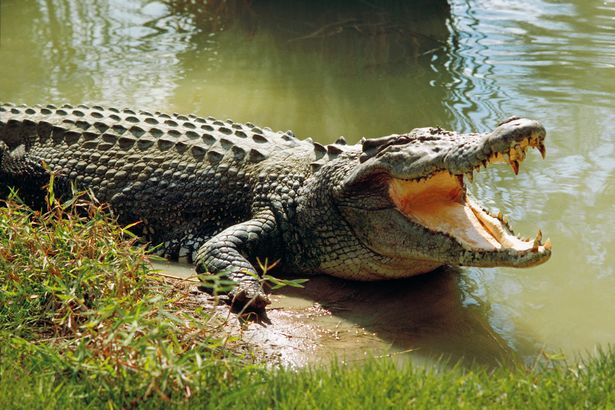 The pastor taught us about faith on Sunday last week.

He promised he would demonstrate his faith to us today, but he unfortunately ended up drowning and getting eaten by 3 large crocodiles in front of us.

We still don't understand how this happened because he fasted and prayed the whole week.
Erm, do you want to break it to Nkosi or shall I? It doesn't matter how much fasting or praying you do – if you head into a place called Crocodile River, chances are you're going to end up like poor old Mthethwa. As the famous question goes, "What would Jesus do?" In this case? Probably steered clear of the water.
To read about the priest who shot himself after believing he was bulletproof (don't worry – he survived), click HERE.