The other day we saw Love Island's Molly-Mae facing abuse online for her ancient Egyptian-themed Halloween costume, and now it turns out Pamela Anderson is receiving similar stick and accusations for her Native American themed outfit.
Featured Image VIA
Here's what the Baywatch legend wore: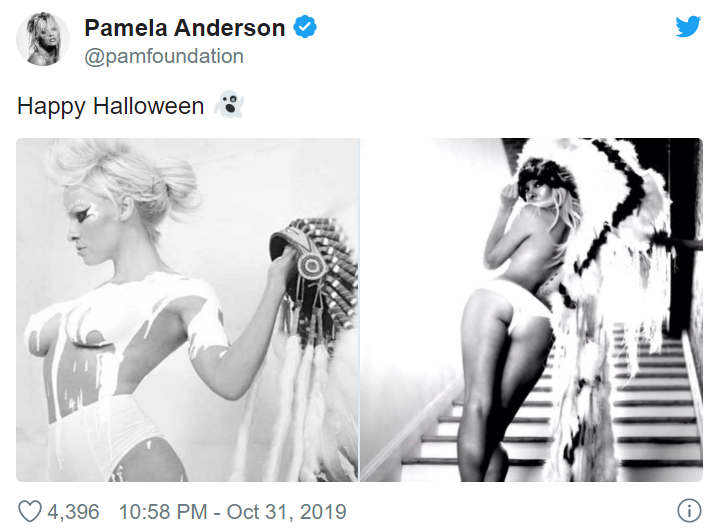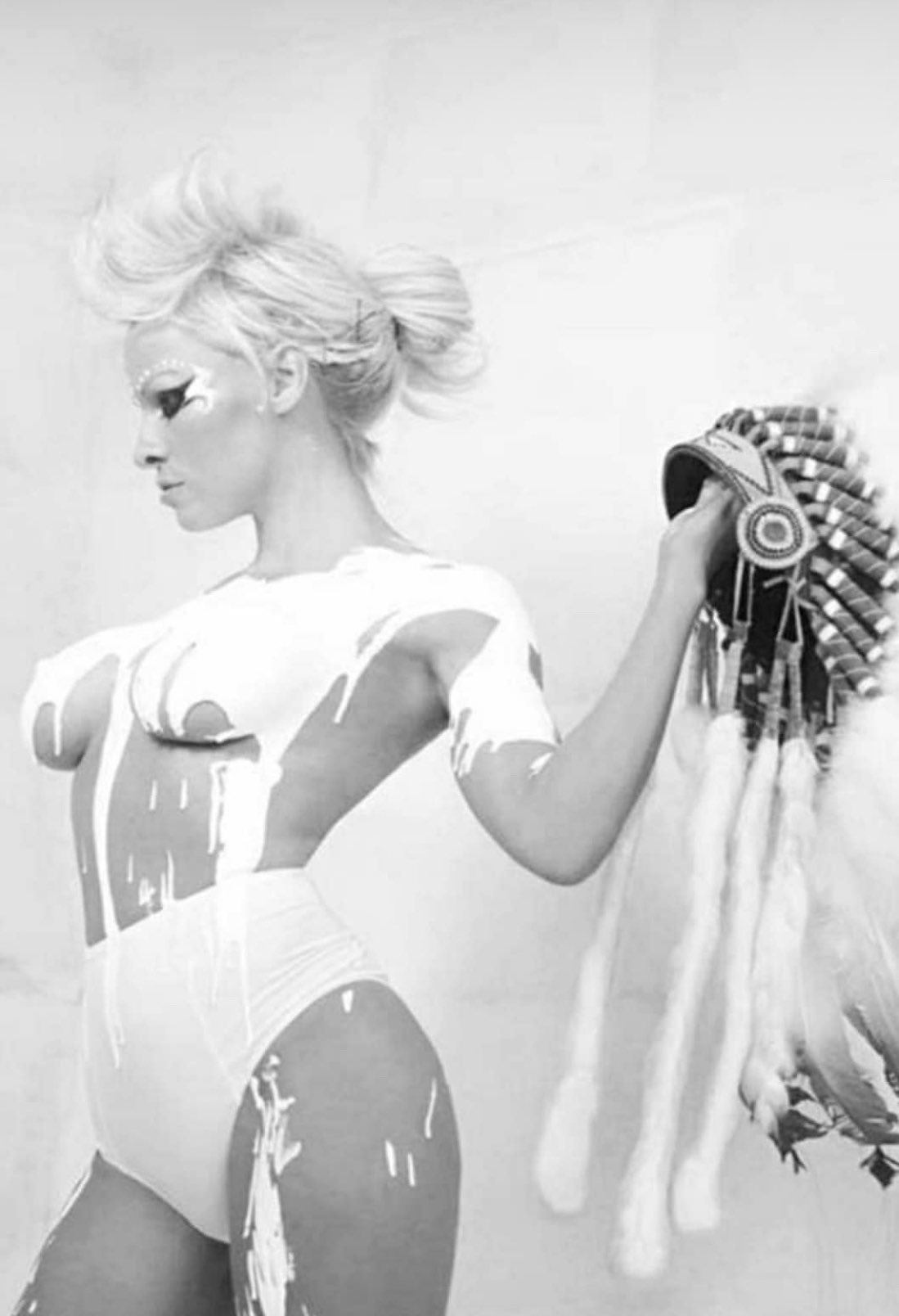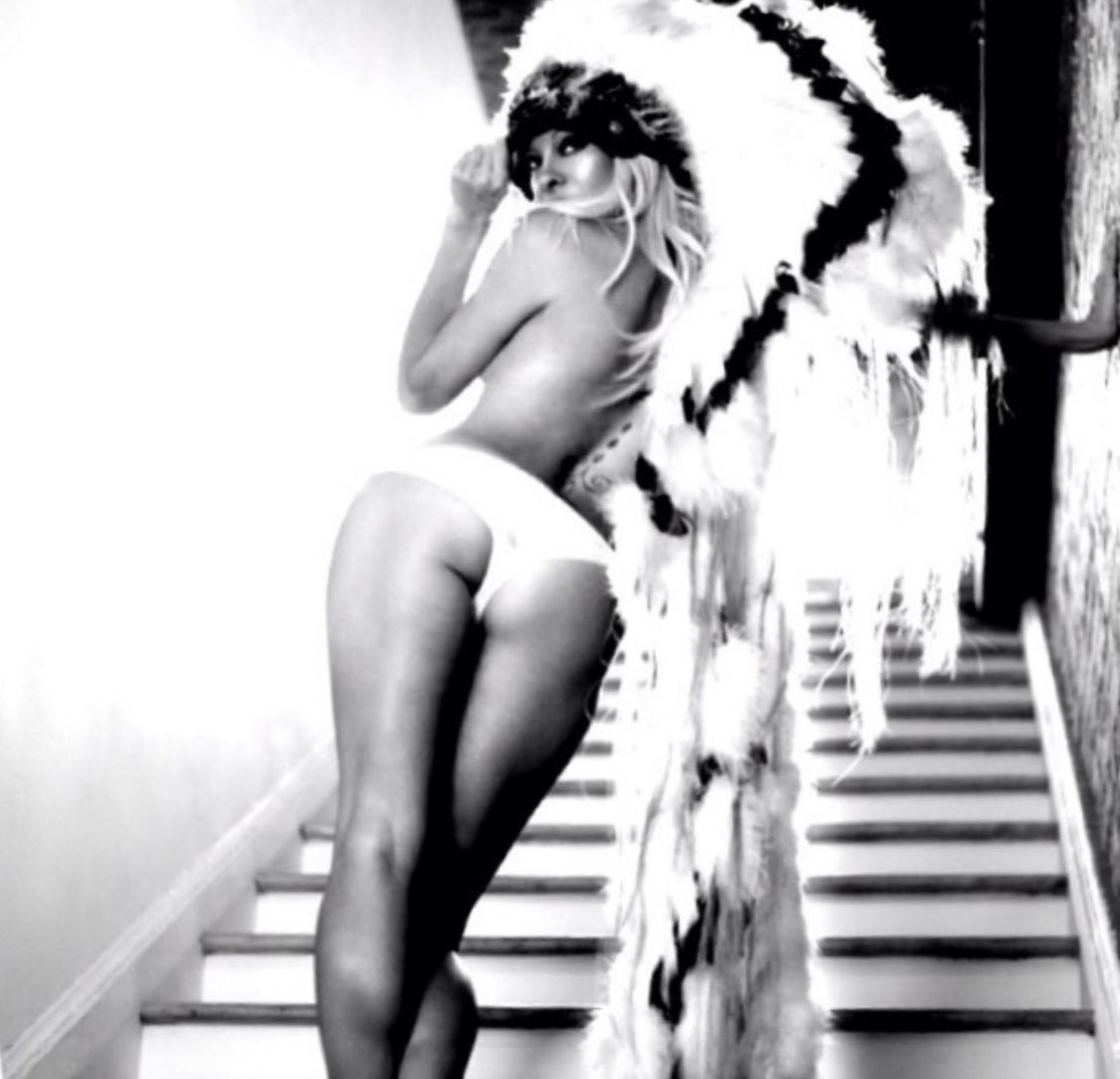 And some of the responses:
Pamela… please no.

Like I genuinely respect you, you have broadly good politics and should really know better.

— Michif Brew (@ANeonGreenCity) November 1, 2019
This is horrendous. In this day and age, how could you be so oblivious?

— Sarah Elsasser (@SassoYK) November 3, 2019
Native Americans are not costumes…

— Amber (@Amber41693648) November 1, 2019
gross. this ain't it.

— Pfunk, the shenanigator (@Gluonsrule) November 1, 2019
OHHHHHH i get it, your Halloween costume is "white privilege"

— 💀 Ȟupahu Čikala💀 (@MrTrickster3) November 3, 2019
This is really disappointing & racist Pam, I thought you were better than this.

— Scream of The Butterfly (@odetomedusa) November 1, 2019
Nauseating stuff. How big of a loser do you have to be to get mad at someone's Halloween costume? Good news is there were some sensible responses amid the madness:
Good lord people relax…she was just dressing up for Halloween. WHY do people get so triggered??

— Kevin Stanfield (@kstanfield30) November 1, 2019
When I was growing up I always thought being interested in other cultures and wearing their clothes was a way to honor them not appropriate the culture. I kind of feel like this cultural appropriation stuff is a little over dramatic.

— Shannon Thompson 🇺🇸 (@armywife1523) November 4, 2019
I think you look great Pam. It's a costume, it was for Halloween. People has too much time on their hands if a costume for Halloween causes this kind of a meltdown. Maybe a Native American gave it to her, she can wear it if she wants too. ROCK ON PAM

— Cocabaloo (@cocabaloo) November 4, 2019
Fortunately, Pamela Anderson is solidly in the camp of celebrities who refuse to cave in to the online social justice mob:
"The First Amendment guarantees freedom of speech, freedom of press and you cannot have a free society if you do not have both."
-Hugh Hefner pic.twitter.com/4HQnIvUx4C

— Pamela Anderson (@pamfoundation) November 3, 2019
Good on her. I know cancel culture is a big thing now but you can't cancel a legend like Pamela Anderson, can you? Obviously someone as switched on as her who has been in the game for years would know that this Halloween costume would rub certain people up the wrong way, so it's great that she went ahead with it anyway.
It's all well and good being a famous celebrity who is accused of this sort of thing though, what about this poor kid who was beaten up at school because he's a white boy with dreadlocks?