Love Island's Molly-Mae Hague looked pretty cool in her Cleopatra Halloween costume this week, but she still managed to come under fire from some losers online who wanted to make her feel bad for 'appropriating' Egyptian culture.
Featured Image VIA
Here's the sort of comments she's been getting, which she's yet to respond to or acknowledge: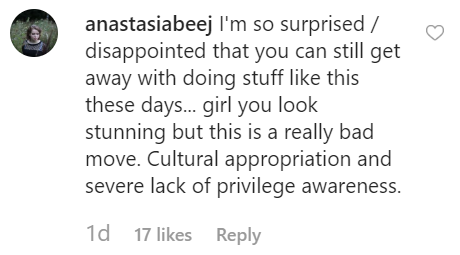 Jeez, what a bunch of total killjoys. I wonder if these people have ever worn green while celebrating St Patrick's Day? Better be Irish if so. Have they ever in their lives eaten a bowl of spaghetti? Better be Italian in that case.
Just another case of ridiculous false outrage from people with nothing better to do than get wound up over someone dressing up as a Queen from a civilisation that doesn't even exist anymore. Who actually cares, really?
For the time MS sufferer Selma Blair was accused of cultural appropriation for wearing a head wrap, click HERE. What a world.