It's fair to say that most people in the country – except for vegans and vegetarians – enjoy eating KFC every now and again and so it will probably be music to most people reading this article's ears that you can now actually get paid for the privilege too.
Featured Image VIA 
This isn't a joke either. It comes courtesy of the Tester Keepers company, who are looking for two secret shoppers to go to KFC and eat their food. Here's the official (and overtly long) job description in full:
KFC is an American fast food restaurant chain that specialises in fried chicken. With over 300 locations in the U.K. and Ireland there is a KFC on almost every high street. Testers Keepers needs two secret diners who will each get £100 to spend at KFC.

So many delicious different dishes to choose from, who knew there is so many ways to prepare and cook chicken!

Box meals with four different options, Boneless banquet to the Big Daddy, all meals include fries, drink and chicken, either in a burger form or as chicken fillets.

For sharing KFC has a six piece bargain bucket as the starting point, the more hungry mouths the bigger the buckets get, all the way up to a ten piece family feast that comes with ten original recipe chicken pieces, four regular fries, two large sides and a bottle of drink.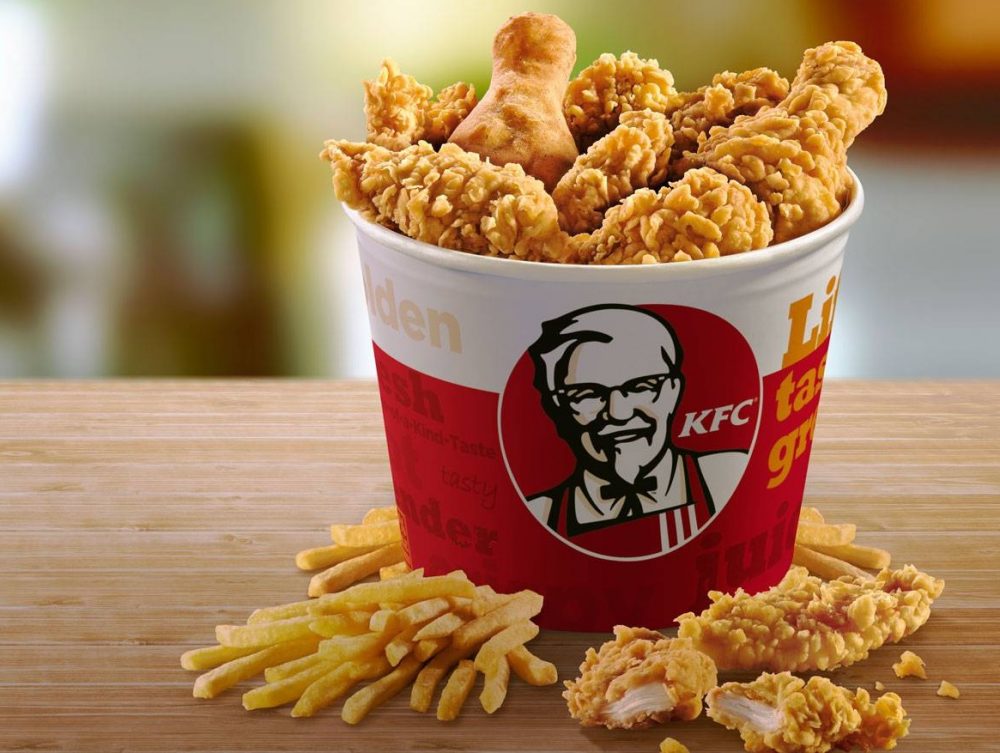 KFC has salad and rice boxes on their regular menu, both boxes have an vegetarian option and can be ordered as a meal or as a standalone product.

With seven burger options and ten different kinds of wraps and burritos your hardest decision is to choose what to have. Children also have their own meal boxes that include a drink, yogurt, regular side and a choice of either a mini fillet burger, popcorn chicken or a one piece original recipe chicken fillet.

KFC also has a dessert menu, cookies, cream balls, Krushems milkshakes and sundaes. If you are not a friend of sweet treats, there is also eight blends of coffee to choose from.

Enter now for your chance to treat your family to a meal at KFC, Testers Keepers will choose two secret diners who will get £100 each in return for honest feedback. This opportunity closes on 30th September 2018.
I mean did it really need to say that much about it? Surely everyone knows what KFC is and the last two sentences probably would have been enough to get people interested, so why bother running down everything that KFC sells? Seems like a waste of time.
Anyway, in order to get the position, you just have to whack your details into the website over at MyOffers.com which pretty much sounds like you're just signing up to an email list and a mailing list. Literally don't ask at all why you would be qualified for the job or anything so it sounds like it's just a lucky dip to collect emails and mailing addresses. And I'm pretty sure that it's going to work too because who wouldn't want £100 to spend in KFC. Nobody, that's who.
For more of the same, check out the double down zinger that KFC have just released. Game changer.