When I think about crime and things that you definitely shouldn't do in your life, I've gotta say that paedophilia is definitely number one for me because the way that affects people literally ruins someone's whole entire life. If you murder someone that's still pretty bad, but at least they're dead so they don't have to relive the experience over and over again for the rest of their life if you see what I'm saying?
Featured Image VIA
With that in mind, I think all paedophiles should be punished in the worst way possible, so it really does upset me when I found out that this Kyle Sweet guy has avoided going to jail because it would be 'too difficult for him'. Sweet targeted multiple girls between the ages of 13 and 14 and attempted to groom them, sending them videos of him masturbating and dick pics whilst asking them for sexual favours, but fortunately none of them actually took him up on the offer because they realised that he was just a massive creep.
Nevertheless, once he plead guilty of his offences judge Andrew Woodman decided to hand him a three year community order instead of a jail sentence after hearing he had ADHD and other prisoners had bullied him into performing sexual favours (he was being held in prison whilst he awaited his sentence). Woodman said the following: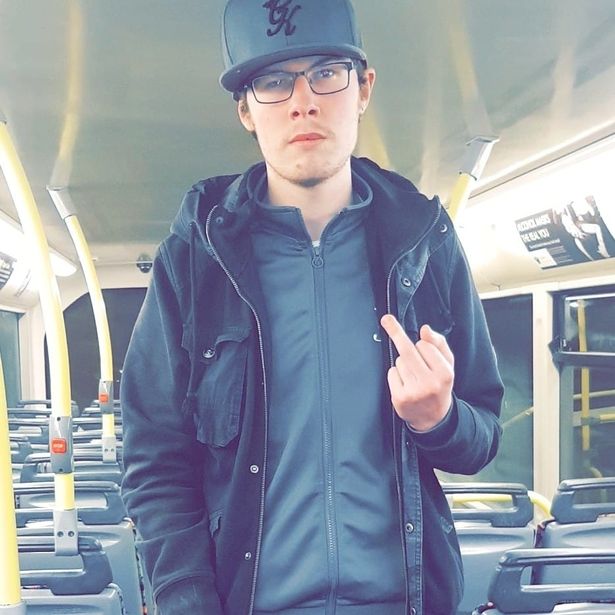 You have pleaded guilty and you are very immature and you have some pretty serious personality problems.

You were also 18 when this matter started and you are very immature – an 18 year old in some respects who has to be be seen as if they are under 18.

Young people when dealt with by the courts should be considered alongside the welfare of that person and the focus should be on the reform of that person.

The amount of time you have already spent in prison will have had a sobering effect, and made you realise your behaviour is unacceptable.

You are vulnerable in prison and in my view it is now doing you harm, and will now only entrench your anti-social behaviour rather than reform it.
Hmmmm. I guess Woodman is judge and probably knows better than me about these things, but you would think that if this guy has some major personality problems that hanging out in prison and maybe seeing a therapist or whatever there might help him out more than just being let out to start being a creep again? Kinda seems like the guy that isn't gonna stop being weird even if he's warned that he'll be heading straight to jail if he's caught again. Calling it now that he'll be back in the slammer before the end of the year. Just saying.
For more of the same, check out the UK's worst female paedophile. Completely grim.