In government action that once again makes little to no sense, it has been announced that outdoor drinking in parks and similar will be banned in Manchester over the weekend. However, you'll still be allowed to drink in pubs and other licensed establishments as long as they're following social distancing guidelines. Makes a lot of sense, right?
Featured Image VIA
No, it doesn't really because I'm pretty sure that everyone has always said that the virus doesn't really have much chance of transmission if you're sitting outside? Manchester and the surrounding area had already been banned from meeting people from different households indoors or in private gardens, so I guess this is just the next step but I still feel like it's way more likely you'll pick it up inside a pub?
Anyway, here's what Inspector Jonathan Shilvock said about the new measures: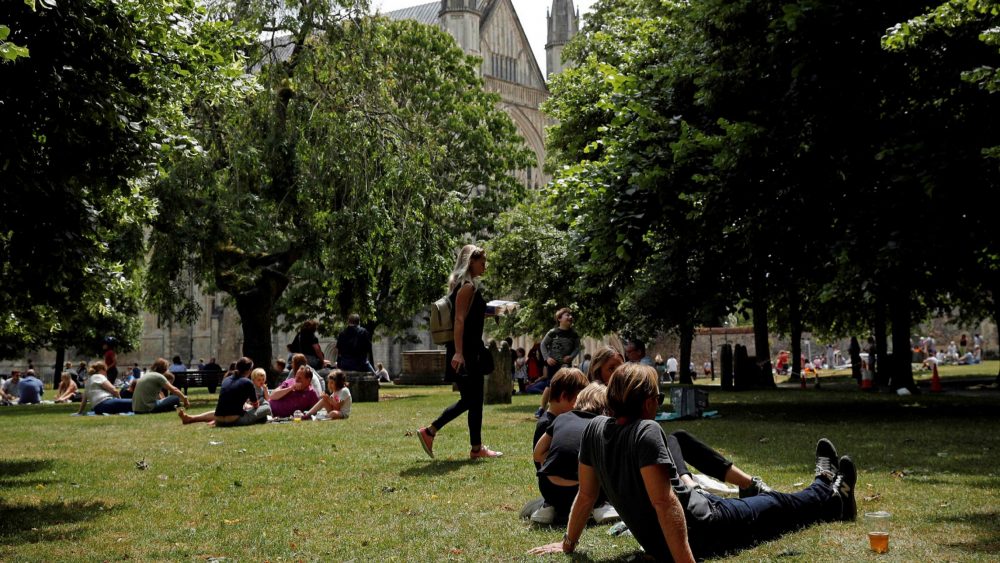 Unfortunately, due to the current pandemic, events taking place over the bank holiday weekend have had to be cancelled for fears around public health and a possible lack of social distancing.

In previous years during managed and licensed events people have been permitted to consume alcohol in open spaces, however due to this year's events being cancelled, and for the fear of the effect it has on public health, there is a Public Space Protection Order in place in Manchester city centre which prohibits the consumption of alcohol in a non-licenced public place and will be enforced this weekend by Greater Manchester Police.

Public health is one of GMP's priorities and we will do all that we can to ensure the population comply with the legislation, keeping the population safe.

We urge anyone planning on gathering in the city centre this weekend to think twice, listen to government guidelines and protect the health of your family and friends by keeping to the social distancing rules this weekend.
Yeah, I think that's pretty much gone out of the window at this point and I doubt anyone is going to go back to the way it was unless the government imposes a full lockdown again. Looks like it will probably only be a couple of weeks as well.
For more of the same, check out this new information claiming that Coronavirus can reinfect you. Oh shit.