A 'day in the life' interview with Orlando Bloom in the 'Sunday Times' has gone viral, with many finding it hard to believe that the whole thing isn't a spoof.
Featured Image VIA
The actor talks us through his average daily routine, and comes off like a mix of Hansel from Zoolander and Patrick Bateman from American Psycho, but perhaps even more pretentious and terrifying. Get a load of some of the excerpts and see what you think: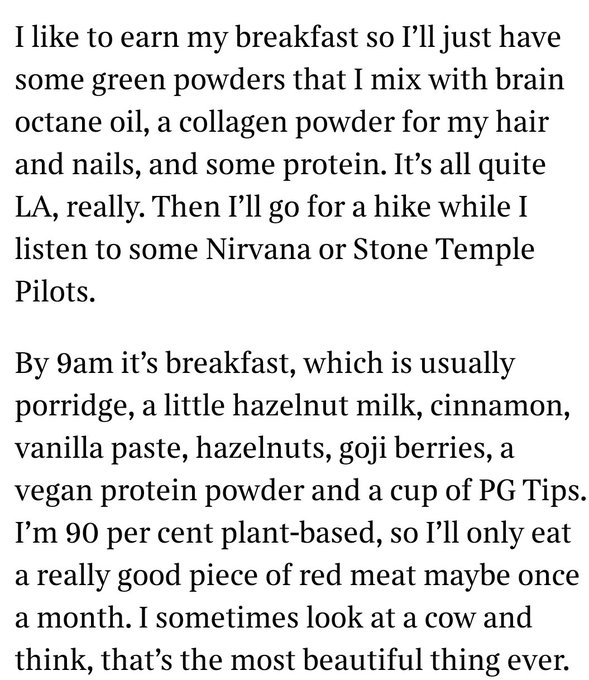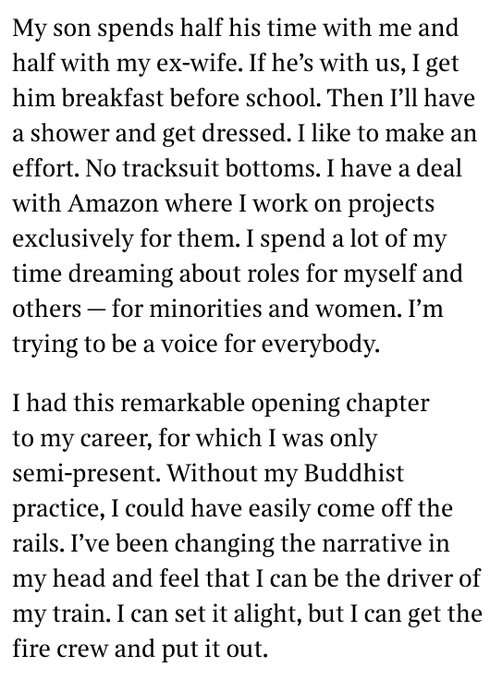 "It's all quite LA, really" – I can't believe he said that. Cringe central! But at least all the people who have been treated poorly and refused opportunities over the years due to their race/gender/sexuality will sleep soundly knowing that Orlando Bloom is 'dreaming up roles' for them. What a hero!
Elsewhere in the interview he goes on about astrology and buddhism which I guess are two things no one should be surprised that Orlando Bloom is into. BRAIN OCTAINE OIL though? That's something I've got to look into.
Naturally, Twitter let him have it:
Good lord Orlando Bloom has major soyboy energy. That article is so pretentious it made me physically cringe. If I had to describe him in one word, it would be "moist".

— Jagiero (@Jagiero) March 22, 2021
jesus wept pic.twitter.com/gR4TbSHXbO

— MWEP (@the_one_Mick_P) March 21, 2021
Still can't quite believe this wasn't a spoof, or maybe Orlando has shares in 'brain octane oil':

Google searches for 'brain octane oil' reached the same level as Google searches for 'haribo' in the UK today. pic.twitter.com/M7hvi6e127

— dan barker (@danbarker) March 21, 2021
At least he hasn't made a candle that smells like his penis

— James Boswell (@JimmieBoswell) March 21, 2021
Its a joke ,surely or has he been spending too much time with Meagain & Haz?What does living in America do to people's brains!?His early morning diet makes him sound as if he should be grazing in a field!

— Elizabeth Cornwell (@cornwell167) March 21, 2021
Obsessed with how he tries to appear self-aware with "it's all very LA" then carries on further down the rabbit hole anyway

— (@minamums) March 21, 2021
I bet the kid prefers when he has breakfast at his mums.

— alan (@alanjames33) March 21, 2021
I'll co-sign the collagen powder & MCTs, but that stuff about spending his days dreaming up roles for him (and minorities) was too cringe!

— Steve Watts (@stevewatts) March 21, 2021
I won't accept that this isn't satire. He must be practising for a late night panel show hosting gig.

— Nima (@DrStrangetwit) March 21, 2021
To be fair to the guy, that does sound like a very healthy routine and it seems he lives a very balanced and healthy life in general, so who are we to laugh at him? Not to mention he's a talented, handsome multi-millionaire actor who shags Katy Perry every day.
Plus, he looks like this at 44!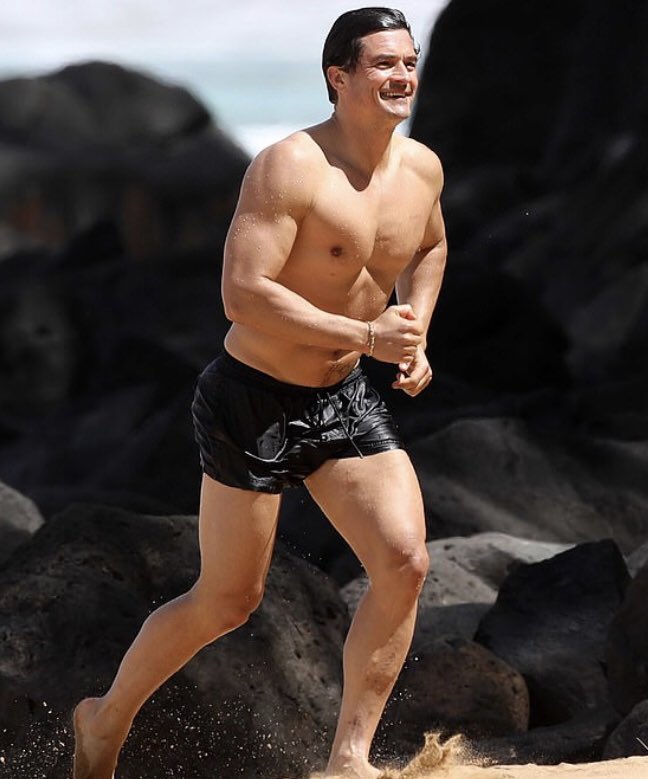 Respect to the guy, although come on, you cannot deny the stupendous levels of cringe in that article which can only be achieved by someone who has been rich and famous and living in LA for so long that he's fallen completely out of touch with the common man. But again, who's to say that's a bad thing? Dude looks happy as Larry, even if he does seem like a bit of a wet wipe. Fair play to you, Orland Bloom. Fair play indeed.
For the time Orlando Bloom took a swing at Justin Bieber in an Ibiza nightclub, click HERE. Different times.