It seems so long ago that the whole world was obsessed with 'Tiger King', but for some internet nerds it looks as though they never gave up caring and have been working behind the scenes this whole time on solving the disappearance of Carole Baskin's second husband Don Lewis – and it looks like they might finally have some evidence that could catch her out.
Featured Image VIA 
The collective of online sleuths investigated Joe Exotic's theory that Lewis was buried under the septic tanks in Carole's animal sanctuary. Carole had previously acknowledged the existence of two septic tanks on the property, but claimed that one was installed way before Lewis' disappearance and the other was fitted a long time afterward.
Well, according to the spokesman of the 'online research team' Jack Smith, it looks like she was leaving and they've literally uncovered the receipts for the septic tanks to prove it. Here's TMZ said about it: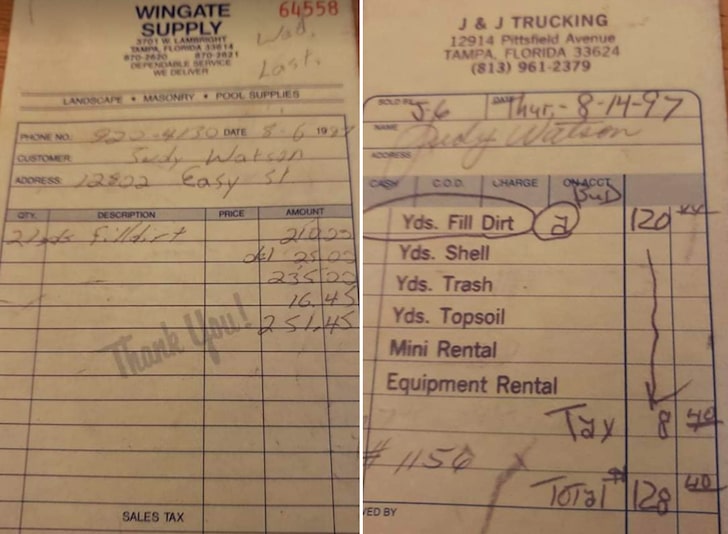 BUT, if you believe what Jack and co. claim these receipts show … a septic tank system was, in fact, worked on and installed right around the time of Don's disappearance … 23 years ago this month.

They claim the receipts show a permit to install the septic tank was pulled on August 4, 1997, and that work on such a system was completed by or before the 15th later that same month, with a mound of dirt delivered to Carole's address the day prior.
So, why would Carole lie about the date the septic tank was installed unless it was because she didn't want anyone to tie it into Lewis' disappearance? I guess maybe she got mixed up with dates, but it seems awful convenient she was getting one installed right around the time Lewis went missing, doesn't it? 
The group is turning this evidence over to the relevant authorities, so hopefully we'll be seeing Baskin's septic tank getting dug up sometime in the near future. What a great end to 2020 that would be. 
Also in case you hadn't seen 'Don't Fuck With Cats', this should serve as a warning that nobody is safe from the internet. They'll always get you.