The video games industry is increasingly looking for clever ideas to make more money off their games. Sometimes they put the price up, sometimes they flood the internet with annoying adverts, but Saints Row developers Deep Silver may have just worked out how to solve all their problems in one sweet and hilariously expensive move…
Saints Row, for those not in the know, is a lot like Grand Theft Auto, but sillier. It's an open world game in which you can batter people to death with dildos, and in this upcoming release you fight aliens as the president of the United States. Saints Row IV will be coming out just before GTAV and no doubt sparks will fly. So they needed a few things to make their game stand out, and they've done just that.
They've decided to take pre-orders to the next level – and offer one exclusive package for a tasty one million dollars.
More Gaming: The Best FIFA '13 Glitches
The appropriately named "Super Dangerous WAD WAD Edition" comes with more cool shit in it than the John Lewis electronics department. It's also unique to the UK, despite being priced in dollars. Here's the full lowdown of what the package contains:
The Saints Row IV : Commander in Chief Edition, which comes with some in-game exclusives that no one cares about
A full sized replica Dubstep Gun (watch the in-game version tear shit up here)
A full day of spy training
A trip to space with Virgin Galactic
One year's membership of E25 Super Car Club and a Lamborghini Gallardo to make it worthwhile
Plastic Surgery of the purchaser's choice
A shopping spree with a personal shopper to create the ultimate Planet Saints capsule wardrobe
7 nights for two at The Jefferson Hotel in Washington
Hostage rescue experience
A brand new Toyota Prius and insurance (to give something back to the environment, apparently. Good luck burning off that space ride)
7 nights stay in the Top Royal Suite at the Burj-al-arab with flights for two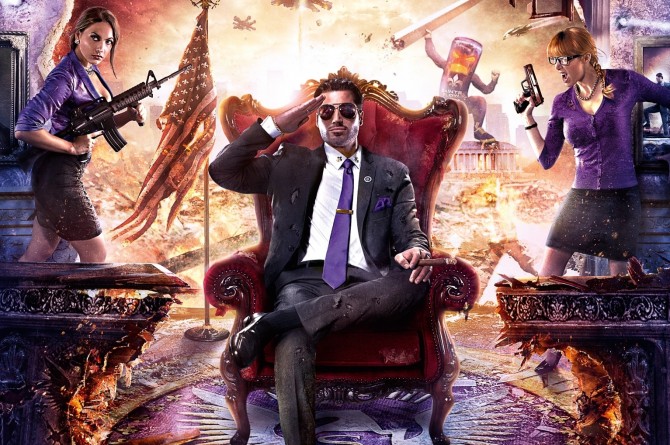 Don't believe this is real? Well, Game are "stocking" it. But will anyone be crazy enough to actually buy it? Someone on Reddit worked out that if anyone was to fork out, Saints Row would actually make a sweet $300k profit on the package.
So take a bow the Saints Row marketing department – this is a hilarious and effective way of getting some free press before the upcoming sales war with the new GTA. Good luck – you'll need it.
More Gaming: Is The Last Of Us The First Truly Adult Game?