It's undeniable that chicken nuggets are one of the best foods known to man, but I don't think any of us would be too impressed if we bit into one and tasted actually rubber instead of chicken nuggets?
Featured Image VIA
This is the horrific situation that chicken nugget consumers may be finding themselves in over in America though, as popular chicken bran Tysons has just issued the following memorandum, citing a Class I recall – 'a situation where there is a reasonable probability that the use of the product will cause serious, adverse health consequences or death'. 36,000 pounds of the nuggets – that's just over one million have been recalled amid fears that they contain 'extraneous material, specifically rubber.'
That doesn't sound good at all, with consumers being warned against eating nuggets that have a 'BEST IF USED BY DATE' of NOV 26 2019. The questionable batches of nuggets were allegedly shipped to stores in Arizona, California, Illinois, New Jersey and Utah, so if you're in one of those areas and have some old nuggets in your freezer, make sure you check the Best Before date before eating them.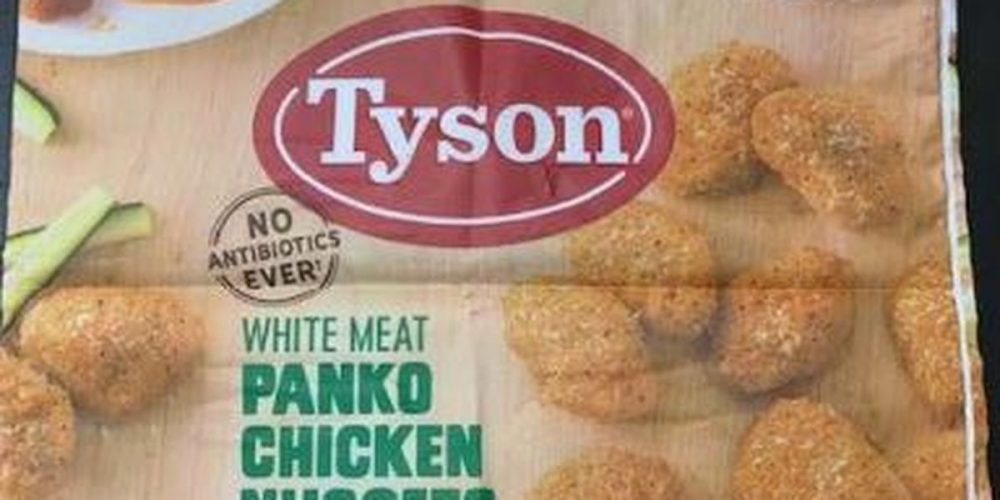 No antibiotics ever. Sure – just watch out for the rubber though. Of course, if you've still got chicken nuggets from two months ago in your freezer you might wanna have a word with yourself anyway, because those things tend to stay good for a while. And what are you doing in the first place not eating nuggets pretty much the week after you bought them? Ridiculous.
The good news is that no health problems have been reported due to people eating them, but I suppose there's the possibility that Tyson's chicken nuggets might taste like rubber anyway so nobody really noticed. I've never had them so can't confirm that, but they sound like some cheapo brand so you could see it happening. Just saying.
The other idea that leads me to believe this might be true is the fact that over one million nuggets are out there and nobody has noticed that it's actually rubber and not chicken in the nuggets. I mean firstly how did that happen to over a million nuggets and secondly how hasn't there been a major uproar/riots over the fact that all these nuggets are super rubbery? You've gotta put two and two together and think that something's up with how they taste. Either way it can't be good for business.
For more chicken nuggets, check out the world's largest chicken nugget. Humongous.