If you walk down the street pretty much anywhere in the country then you'll definitely come across a church eventually and it'll full of people, but I'm sure many of you reading this are often left asking just who the hell are the people are inside?
Featured Image VIA
I don't think the fact that most of the people I choose to hang around aren't religious has anything in particular to do with the fact that I'm not religious myself – it's just the way it is these days – but it turns out it's becoming more and more common in this country as 50% of the population now identifies as non religious. A recent study from the National Centre For Social Research found that 53% of Britons now identify as atheist, a number that has been on the rise since 1983 when it stood at 31%.
As for religions themselves, the survey found that only 15% of people belonged to the Church of England, 9% to the Catholic Church, 17% to other Christian denominations and 6% to other religions. The increase is largely driven by young people, with 75% of 18-24 year olds stating they have no religion (up from 62% in 2015) and only 40% of those aged over 60 saying the same thing.
Head of Public Attitudes at NatCen, Roger Harding said the following: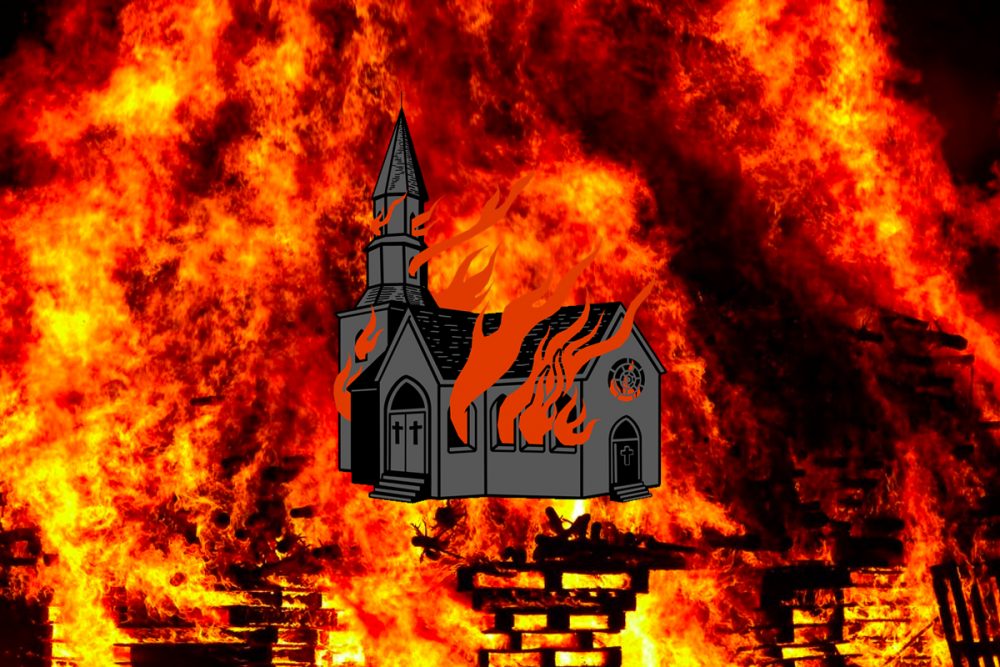 This increase follows a long-term trend of more and more of us not being religious.

The differences by age are stark and with so many younger people not having a religion it's hard to see this change abating any time soon.

These figures should cause all religious leaders to pause for thought.
Yeah, I mean they could be out of a job soon if this trend continues. I'm not one to diss anyone's beliefs although I'm not that into organised religion as it only seems to cause wars, trouble and racism, so I'm pretty stoked that everyone seems to be deferring away from this arguably dangerous way of thinking. Long may it continue.
For more religion, check out this new one that worships Mark Zuckerberg. Sad.