Sometimes the anti-mainstream bandwagon can be just as off putting as ultra mainstream musicians themselves, but not when done as brilliantly as this One Direction poster spotted in Cardiff this week: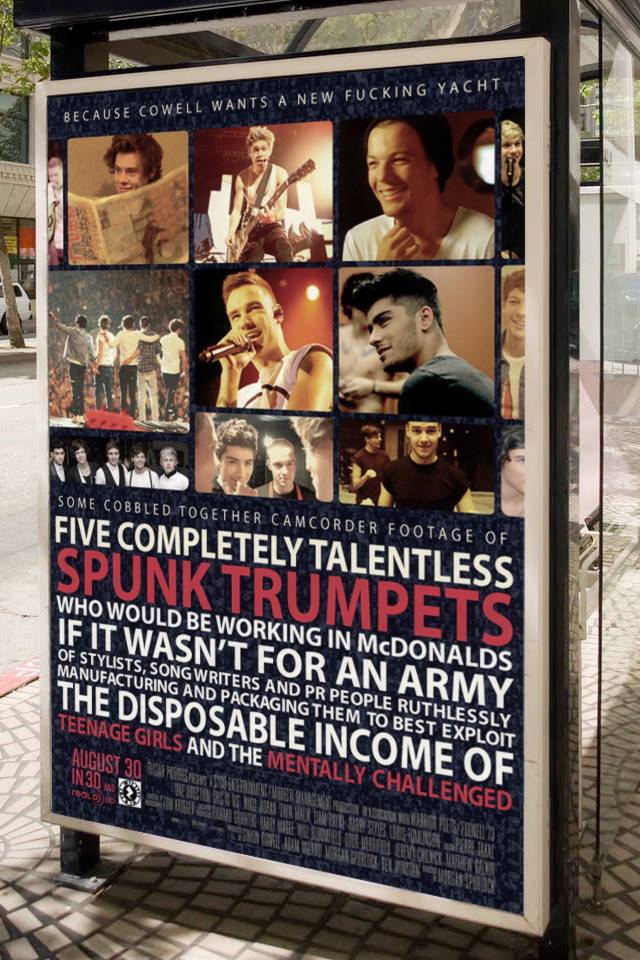 We know, it's massively offensive to teenage girls and mentally challenged people everywhere – after all they don't all listen to One Direction, do they? Real 1D fans won't be put off by this though – in fact they'll be tweeting about how it makes them 'stronger'. Good for them.
☛ More:
Are Harry Styles And Nick Grimshaw In A Sexual Relationship?
One Direction Fan Goes Mental After Harry Styles Follows Her On Twitter