'OK boomer' was funny for about half an hour a few weeks ago but it looks like the meme is still being going strong as a means to mock and shut down anyone older who thinks they know what's best for the younger generation.
Featured Image VIA
Well thousands of people have now RSVP'd to a Facebook event calling for a "mass chanting of 'OK Boomer' anytime Boris speaks".
The date is set for December 12 – the morning of election day – between 9 and 12am at the Houses of Parliament. I'm not sure how that's going to work because the polls are going to be open all day and we won't even know the result until the next morning, but good luck to them. Also seems like they've already decided Boris Johnson is winning?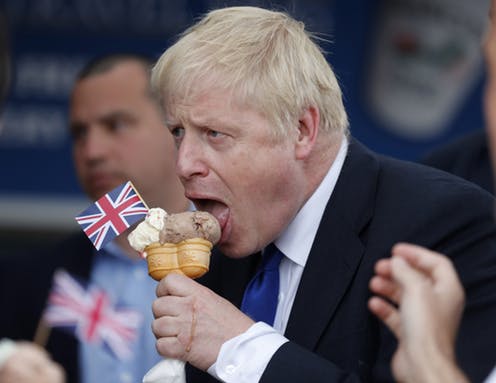 Since the event was posted just two days ago, more than 6,400 people have RSVP'd and counting. The event was set up by a 24-year-old student who wishes to remain anonymous "over fears of deportation if the far right come into power".
They told The Independent:
Everything [Boris Johnson] says you just makes you want to say 'OK boomer', you know?

Like when he says 'get Brexit done'. Or when the party is trying to be down with the kids with some 'Boriswave', we were just like… 'OK boomer, try again'.
Riiight. Well it would be something if thousands of people actually showed up chanting OK Boomer at Boris Johnson but like I said, the organiser seems to have got his dates mixed up and so I'm not sure how successful this event will be. There's still time to change the date I guess? Although it will probably be funnier if no one tells them.
For the study that found millennials complain about age discrimination more than the older generation, click HERE. That might be about to change if 'OK Boomer' remains a thing.