I think that most of us probably thought that Brexit was really going to screw up using the Eurostar and the Channel Tunnel, but it looks like that might not be the case at all after Eurostar announced today that they're starting a new direct service to Amsterdam.
Featured Image VIA
The new service will begin on the 18th April and take travelers from London straight to the centre of Amsterdam, taking four hours and charging them just £35 for a single fare. Not sure how much the return is, but even so that's probably not as much as a plane especially when you take into account all the faff of going to the airport and getting through security and waiting around etc etc. They're also going to start a direct service to Rotterdam from the 18th of May that will cost a similar price and take a similar amount of time.
Here's what Eurostar chief executive Mike Cooper said about the new service: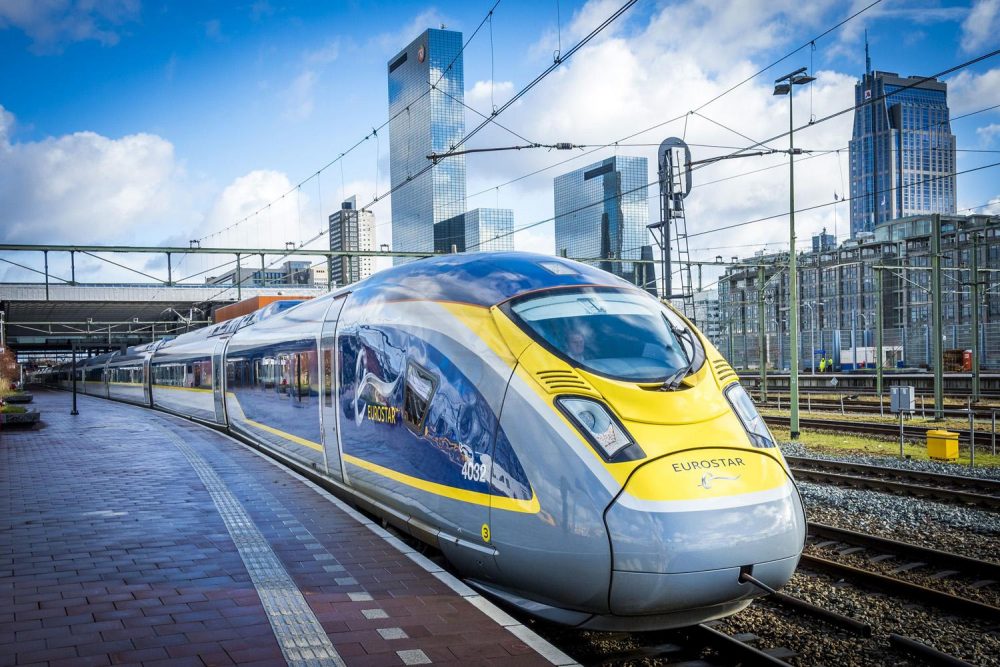 Our services from the UK to the Netherlands have proved very popular with over half a million travellers since launch.

Our fully direct service marks an exciting advance for high-speed rail and provides consumers with a comfortable, environmentally friendly alternative to the airlines on one of Europe's busiest leisure and business routes.

It's a huge market, 4.3 million air market at the moment. What's interesting is that there's a precise parallel to when we started Paris back in 1994, it was the same size air market, and look what's developed since.

We think it's going to be a hugely credible alternative to flying and a sustainable alternative to flying as well.
I mean yeah he's not wrong there – this is going to be really useful for everyone. Just gotta hope that the Brexit negotiations over the next year don't screw any of it up because this is one offer you're gonna wanna take advantage for. Especially as it's just in time for 4/20 baby.
For more of the same, check out why couples should smoke weed together. It's proven to be productive.