Word on the street is that Nicholas Sparks' romantic drama The Notebook is being turned into a full on TV series.
Featured Image VIA
It is of course based on the hugely successful 1996 novel and the 2004 film every girl loves starring Ryan Gosling and Rachel McAdams.
Here's the official logline:
This series will follow the romantic journey of the two beloved central characters Noah and Allie, at the outset of their blossoming relationship as they build their lives and their future together against the backdrop of the racial politics, economic inequities, and social mores of post-World War II of the late 1940s in North Carolina.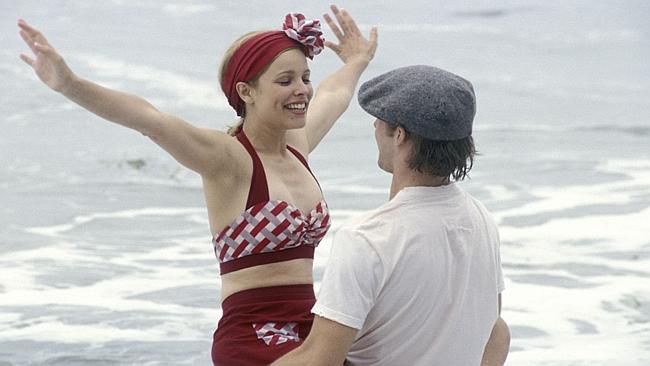 Welp, looks like it's a wrap for all the fellas out there. 100% chance some of you are going to be forced to sit down and watch this drivel with your better half. And all the way through she's going to be comparing your relationship to the virtually unattainable relationship developing on screen right in front you. She might not say as much, but you know she'll be thinking it. Better start being a better boyfriend starting right fucking now.
P.S. Might as well download this app too while you're at it – you're probably going to need it.