Everyone's least favourite butter-ball Kim Jong-un and hundreds of officials may face prosecution off the back of a recent UN report on crimes against humanity.
North Korea is one of the most secretive countries in the world so information has previously only dribbled out from behind the armed border. But despite only receiving snippets of info we already knew the place was a bleak, dangerous and fearful place to live.
A report released this week in Geneva has outlined the findings of the UN's research into crimes against humanity. The West does have a historical tendency to stride into other countries and tell them what to do, often with awful consequences. But the report's authors point out that after WWII many people wished we had known about the persecution of the Jews and other minorities so that something could have been done about it. They draw parallels between Nazi Germany's mistreatment of ethnic minorities and modern-day North Korea's strangle hold regime.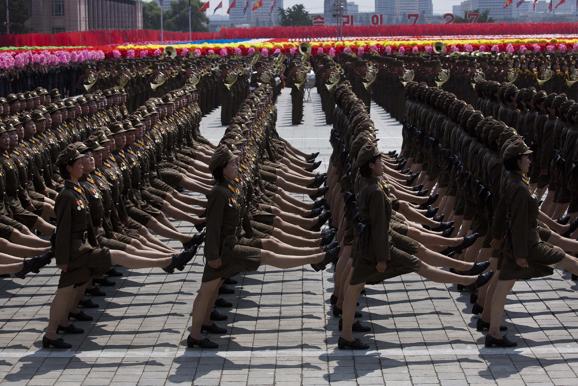 Throughout this article I have included some hand drawn cartoons by Mr Kim Kwang-il, one of the few to have escaped the North Korean death camps. He was inside for two years and experienced starvation and torture and witnessed executions and beatings. Why had he been arrested? For smuggling pine nuts across the border.
Mr Kim Kwang-il managed to defect to South Korea after his release and has this week given evidence publicly at a UN hearing. Some 300 others have testified but were too afraid to be named publicly. Fair enough. The pictures, as you will see, are basic and in a way that's what makes them all the more chilling…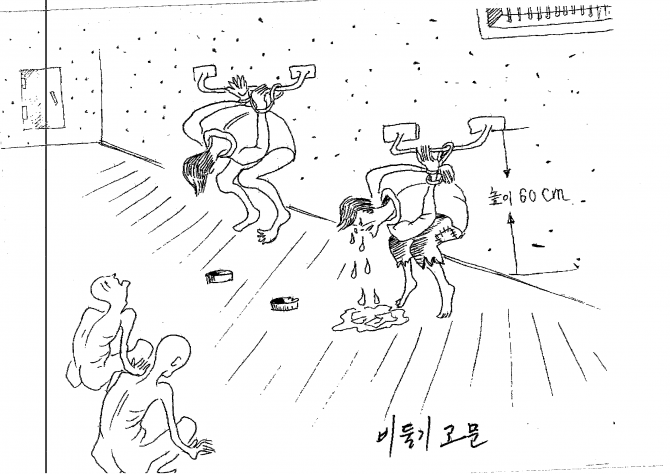 More on next page…
☛ Next: 41 Uncensored Photos From North Korea