Remember last autumn when Nintendo sent everyone completely crazy by releasing a miniature version of the NES console complete with loads of games, and then made everyone even crazier by limiting its stock so it was completely solid to get your hands on one?
Images VIA
Well, they're doing it again this year with the SNES and it's set to be even better. Not only does it come with two pads for multiplayer action, but it's going to have more games with around 50 to choose from – some of which have never been released before. The European version is not only going to include games that have never been available in this continent before like EarthBound, Super Mario RPG, and Final Fantasy VI, but also a game that has never been released anywhere in the world, even Japan: Star Fox 2.
It was well known at the time that Star Fox 2 had been finished but it was never released due to the impending launch of the N64 console as Nintendo didn't want to confuse consumers.  Now, about 20 years later, we're finally going to get to play it. Big news.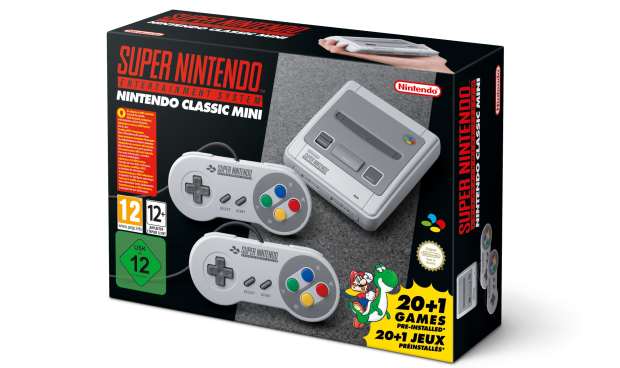 A whole bunch of classic games are also included if that isn't already enough to tempt you, including such luminaries as Super Mario World, Zelda: A Link To The Past, Super Mario Kart, Yoshi's Island and the original Star Fox. It's also only going to cost around £60- £80 depending on where you get it from which is an absolute bargain, although you've got to be quick considering what happened with the NES mini selling out almost instantly. Probably best to pre-order now if you want one to be honest.
For more of the same, check out Super Nintendo World – coming to Universal Studios in 2019. Can't wait.