In a speech delivered early this morning, Nigel Farage has announced that he's stepping aside as leader of UKIP as he doesn't know what else he can achieve after he successfully steered the country towards Brexit.
Featured Image VIA 
Here's what Farage had to say:
What I am saying today is I want my life back and it begins right now.

I have decided to stand aside as leader of UKIP. The victory for the "leave" side in the referendum means that my political ambition has been achieved.

I came into this struggle from business because I wanted us to be a self-governing nation, not to become a career politician.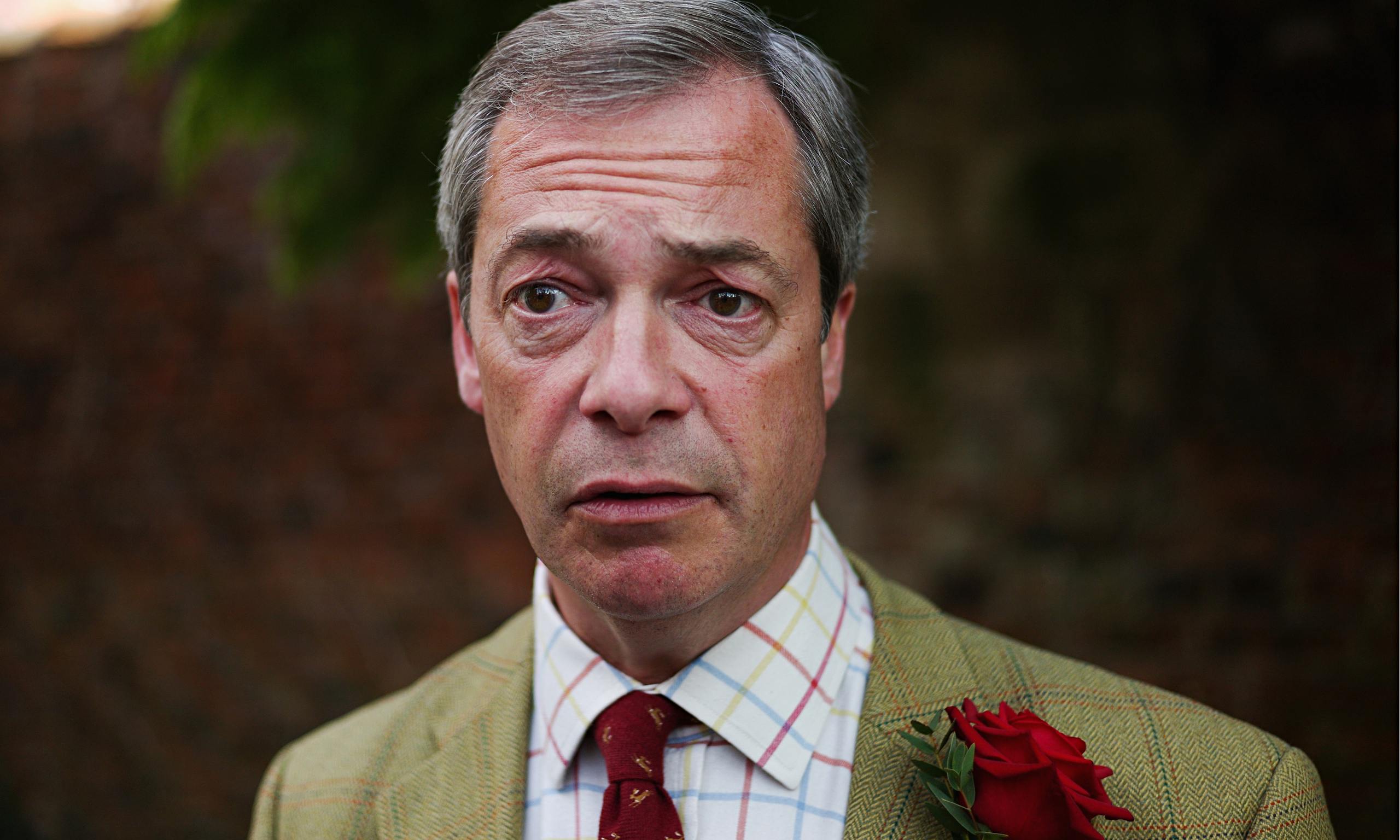 UKIP is in a good position and will continue, with my full support to attract a significant vote. Whilst we will now leave the European Union the terms of our withdrawal are unclear.

If there is too much backsliding by the Government and with the Labour Party detached from many of its voters then UKIP's best days may be yet to come.

I don't know what else I could achieve after Brexit.
Well, I suppose if there's one good thing to come out of this mess it might be that we don't have to listen to Nigel Farage's crap all the time, although I'm fairly sure he'll still find a way to constantly be in the media spouting absolute drivel. I'm not really sure how him resigning as leader of UKIP will actually affect anything to be honest, but here's hoping it does and in a good way. Although I don't really have any confidence in that as it seems like everyone who campaigned for Brexit is now getting the hell out of dodge as they've got no idea how to execute it at all and are hoping someone else can step in and be blamed for the inevitable mrs the country will be left in. Typical.
Here's a story about a time Farage reckons he almost got assassinated.