Yesterday Prince sadly passed away yesterday at the age of 57 in his recording studio in Chanhassen, Minnesota and everyone in the world is pretty damn upset about it.
Featured Image VIA 
It turns out these emotions weren't solely limited to just humans though, as even Niagara Falls managed to pay tribute to the great musician by briefly illuminating itself purple a la his megahit Purple Rain. OK, so they weren't actually illuminated purple because of his death – it was to celebrate Queen Elizabeth's 90th birthday, although I'm not really sure what that has to do with her birthday – but who cares?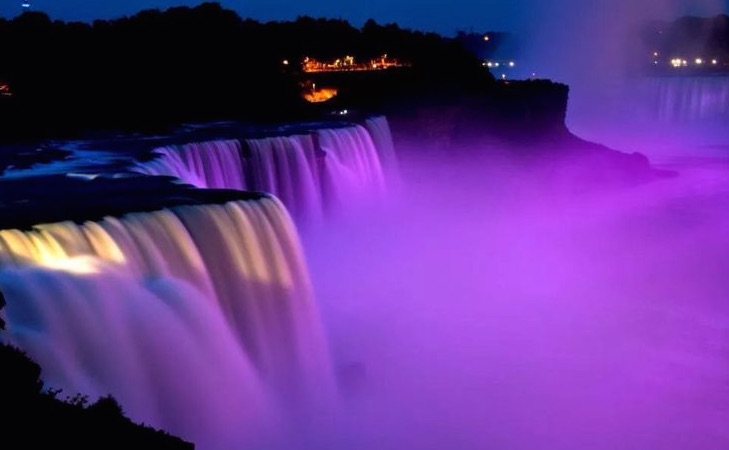 The bottom line is that it's and awesome and an amazing inadvertent tribute to a great man. I bet even Queen Elizabeth herself would be stoked on it if she knew who Prince was.
For some theories on just why Prince bit the bullet, click here.