As if there wasn't enough hype about the Mayweather Pacquiao fight on May 2nd already – check out their epic stare down as proof of that – then the WBC are also creating a new world title belt especially for the event.
Although the belt still features the classic WBC title design, instead of solid gold in the middle like usual the WBC wanted to mix it up a bit and present the winner of the belt with something really special. The WBC produced two different belts for the occasion featuring onyx and emeralds in the centre, and then gave fans the chance to decide which one they wanted to be presented to the winner via their website.
Featured Image VIA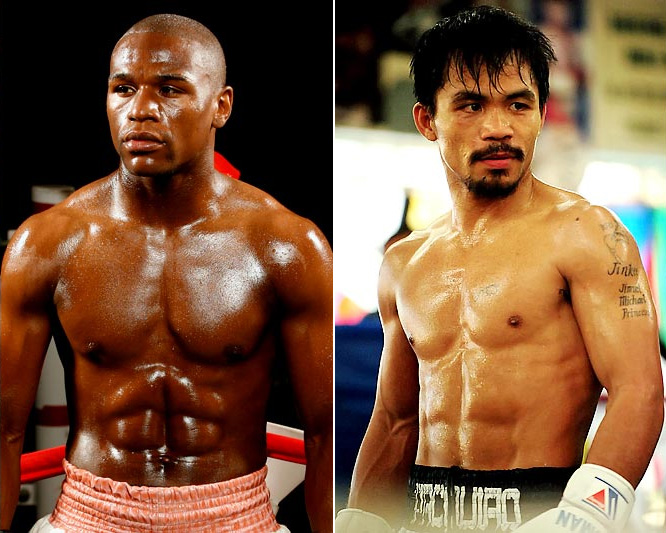 Image VIA
It was a close call – much like we hope the fight to be – with the emerald version winning with 53% of the vote. The belt is worth a cool $1 million so that will be another incentive for both boxers when they meet in six weeks time.
Of course, even though one of them has to lose there's no real loser, because even the guy who gets beat is going to get $100 million. Imagine that – $100 million for getting your ass beat. Not bad, although it probably does mean a hell of a lot more than $100 million to both of these guys to get the win in the big fight.