After receiving the battering of a lifetime at Wrestlemania XXX and despite speculation he'll be appearing at next year's Mania as well, this brand new photo of the Undertaker chilling in an airport somewhere has us thinking his in-ring days are truly over: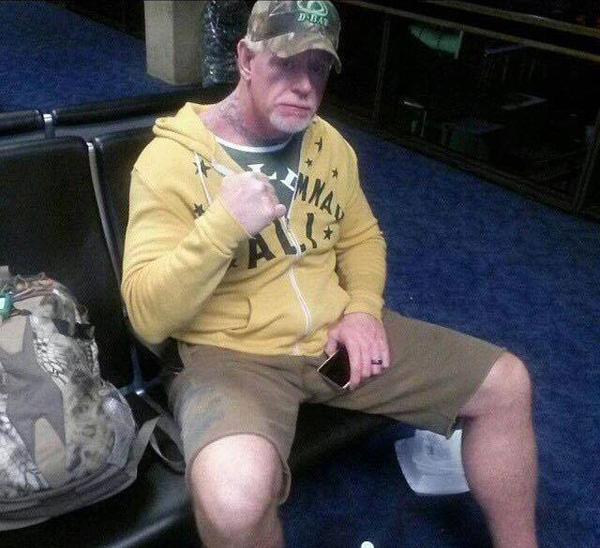 Who knows — maybe all he needs is a few sessions in the gym. If this guy can maintain his physique at that age, then so can Taker.
Here are some Undertaker family photos from his wife's Instagram we shared a year ago — even back then he was looking considerably healthier.