Ever thought about getting inked up but were worried that you might regret it in a few years time?
Images VIA
Sure there are more than a few people who can identify with that statement reading, and for all of you people out there who feel that way there's now a solution: EasyTatt. The brainchild of 26 year old Australian Pascal Ward, EasyTatt enables you to send off your design and receive a high quality temporary transfer of it within a week.
The 'tattoo' can then be applied using water and lasts for ten days. It also comes with a bottle of 'EasyMatte' liquid, which takes the sheen off it so that it looks more realistic. But don't take our word for it, which of the tattoos on this page (above and below) do you think is real and which is an EasyTatt? Answers after Ward tells us a bit about how he came up with the idea: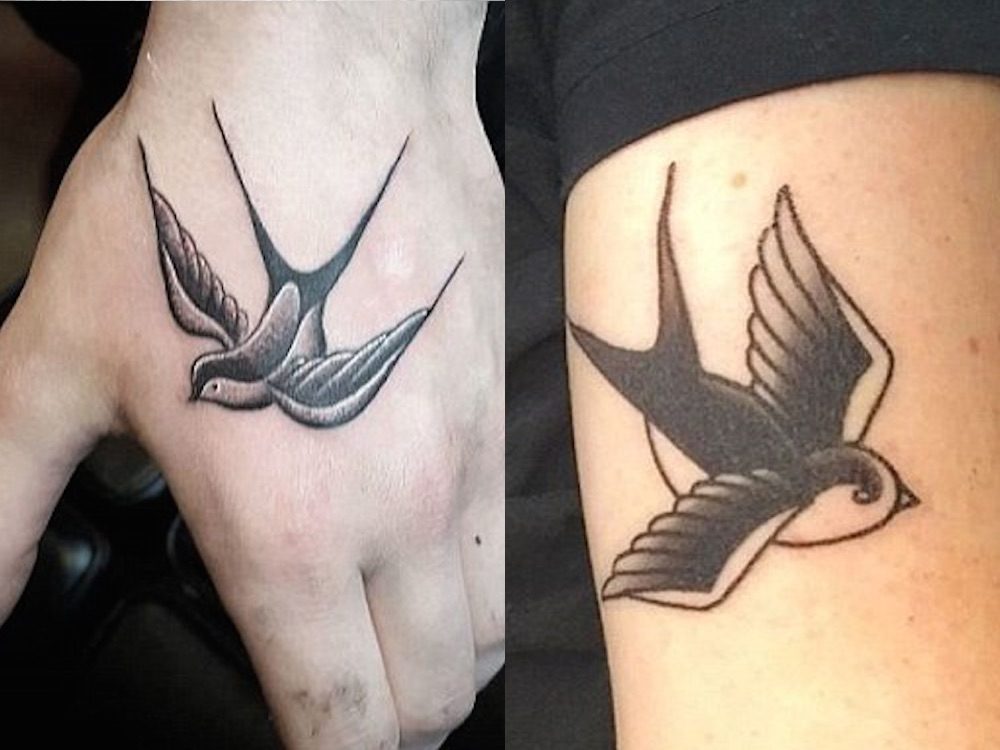 The idea first came at the beginning of 2015 when I was wanting a tatt for myself.

I was set on the design but couldn't decide on the size. I'm a perfectionist, and if it wasn't exactly right it would drive me crazy.

If you've ever wanted a tattoo but have never actually been able to decide on a design, trust me, I can relate.

In fact, my decision-making process went on for so long that I eventually gave up on the idea altogether.

For me, the problem was not being able to truly test drive the designs that I was considering.

I even tried drawing designs on my arm with a black pen but do I even have to explain how that went?

I wanted an easy way to temporarily try out different designs without, obviously, having to commit to the real thing.
Great idea, but without further ado here are the answers. In the top image, the real tattoo is the one on the right, and in the middle image the real tattoo is the one on the left. Not bad eh – guarantee that some of you were fooled.
If you're still not convinced about temporary tattoos, check out these horrific tattoos people got of celebrities before they realised they were paedophiles. No going back now.