When you think about something really outrageous popping up like an X rated sex themed crazy golf course, you probably aren't thinking that it's going to show up somewhere like Derby – but this is exactly where it's happening.
Images VIA 
The House Of Holes opened last Friday in Derby and is over 18s for very obvious reasons – namely that there are a whole bunch of sex dolls, dildos and other sexual paraphernalia masquerading as obstacles where you would normally find a windmill or a water feature. Other than that it's your typical hipster crazy golf course, with a couple of bars serving beer and cocktails and another one serving Jamaican street food.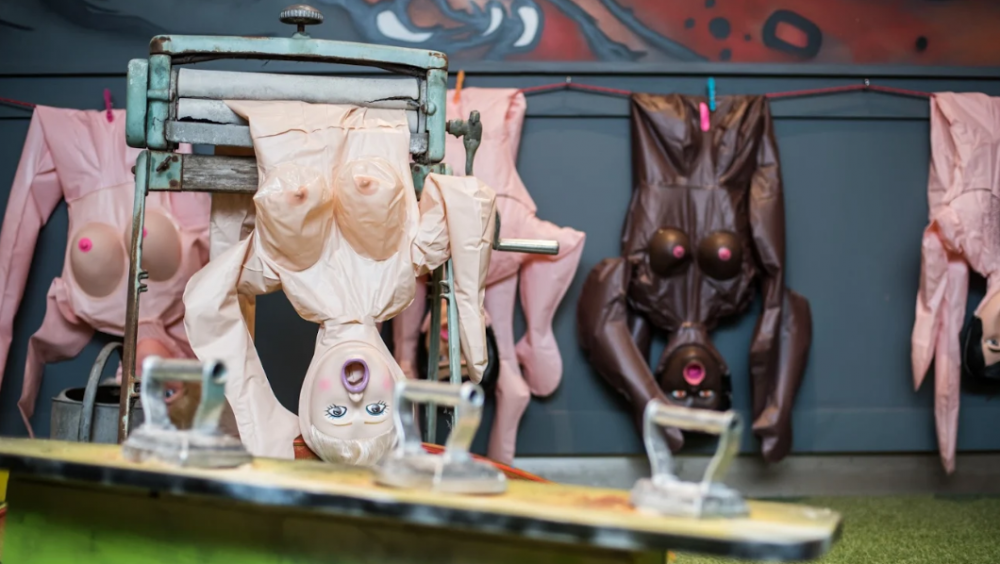 A round of golf will set you back just £10. Owner Daniel Doctzan had this to say about his new business venture:
It's an 18-plus venue.

We have quite a lot of explicit things around.

But the point is that we want to let the adults relax and play golf.

When you are playing crazy golf with children around, you can't be the kid you are.

Everyone has a kid inside them and they like to express that sometimes.
I mean that kind of makes sense but all of these trendy new crazy golf places seem to be full of adults getting pissed so I don't think you really needed to make it sex themed to create that vibe, although it does help I guess.
Docztan reckons that the venue will appear to stag and hen dos, but if you're having your stag or hen do in Derby then you really are scraping the barrel. Doubt many people are going to specifically pick it as a destination considering how many 'cool' crazy golf places there are now, but maybe Docztan will prove me wrong. If I ever find myself in Derby I would probably give it a look.
For more of the same, check out the greatest mini golf hole in one of all time. Nice one.