It's well known now that Jimmy Savile was some kind of depraved sex fiend that somehow managed to fool the entire nation into believing he was a loveable celebrity, but even now more evidence of his misgivings is being presented to the public.
Today, another sixteen new reports were published regarding his alleged abuses of patients in 16 different hospitals. Stoke Mandevile in Buckinghamshire came off the worst out of these reports, with 63 cases of abuse being reported from 1968-1972.
The Stoke Madevile report is a shocking condemnation on the culture of the time, finding that it was well known that Savile was a sex pest but many were blinded by his celebrity status and so felt powerless to confront him or call him on what he was doing. There was only one formal complaint at the time – from a victim's father – which was duly ignored and failed to make its way to management.
It was found that Savile had unrestricted access to the clinics and that his offences included inappropriate touching and the rape of children as young as 12. Disgusting. You really have to look at these pictures and wonder why the hell nobody thought anything was up with the guy.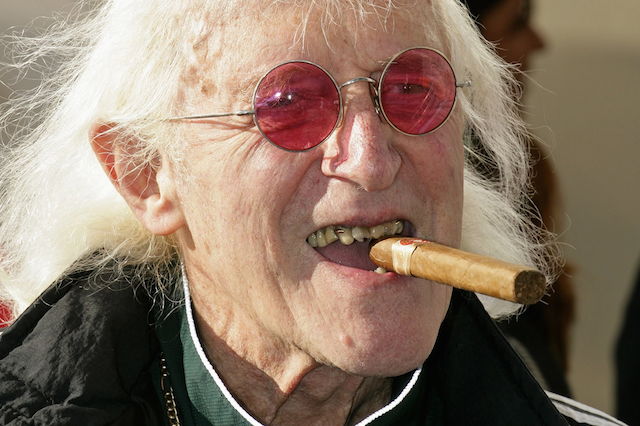 Dr. Androulla Johnstone – the lead investigator on the report – had the following comments:
The victims were patients, staff, visitors, volunteers and charity fundraisers with almost half aged under 16 and 10 under the age of 12.

Around one third of his attacks were against patients, just over 90% of the victims were female.

Savile was an opportunistic predator who could also on occasions show a high degree of pre-meditation when planning attacks on his victims.
Other hospitals where complaints had been registered weren't always able to confirm their authenticity, due to the fact that so much time had passed since they occurred and the reliability of interviewees and witnesses. However, you can discover their full findings – including the full details of the horrors of Stoke Mandevile – by scrolling through the slideshow using the arrow keys on your computer or sliding on mobile. There are still some horrible stories recounted.
Click the arrows/swipe right on mobile to go through them.