One of the stranger tropes of 2020 is how TikTok has developed into one of the biggest apps in the world and how its users have come together to troll Donald Trump, leading him to recently threaten to ban the company in the United States. It's that much of a problem apparently.
Featured Image VIA
Only it turns out that this wasn't actually Trump's idea though and Facebook CEO Mark Zuckerberg has been campaigning to the government for over a year trying to get the app banned, claiming that it's at odds with American values. Don't suppose it has anything to do with the fact that Facebook are launching their own version of the app called 'Reels' fairly soon or that TikTok's success is a major threat to Facebook's social media dominance? Just a coincidence?
The report came from The Daily Mail – obviously you have to think about what their agenda is too here – and said the following: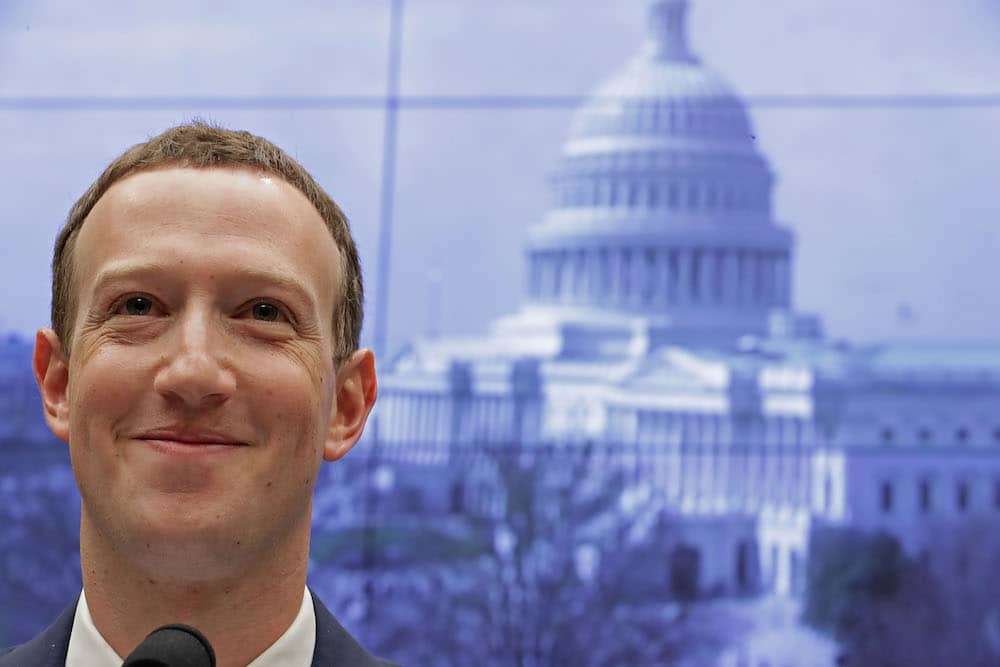 In September Zuckerberg, Facebook's CEO, held a series of meetings with political figures – among them Tom Cotton, the Republican Senator for Arkansas and a man known to have the ear of the president.

In October Cotton and Chuck Schumer, the most senior Democrat in the Senate, wrote a letter to intelligence officials demanding an inquiry into TikTok.

That inquiry led, this spring, to concern from Donald Trump – who has now told the Chinese owners of TikTok to accept an offer to buy the company, or else be banned from the U.S.

Also in October, Zuckerberg spoke at Georgetown University, describing TikTok as being at odds with American values.

'On TikTok, the Chinese app growing quickly around the world, mentions of protests are censored, even in the U.S.,' he said in his speech.

'Is that the internet we want?'

Days later, Zuckerberg reiterated his concerns about China during a White House dinner with Trump, the president's son-in-law Jared Kushner, and Facebook board member Peter Thiel, who has been a backer of Trump, sources told The Wall Street Journal.
Yeah, I don't think that anyone is believing Zuckerberg with his anti-American excuses – it's so obvious that he's worried that TikTok will overtake Facebook as the dominant social media format out there and is doing everything in his power to try and stop that from happening. In fairness to the guy, it looks like he's succeeding as well.
You don't get to the top without making a few powerful friends, and it looks like he's calling in all the favours to keep himself up there. We'll have to see how this pans out, but I personally I can't wait for all this to be covered in 'The Social Network 2: Facebook Vs TikTok'. Should be one hell of a movie.
For more of the same, check out Robert Lewandowski's TikTok account. If anything, that is the reason that TikTok should be banned.