Despite the fact he was desperate to return, Craig Charles will not be the presenter of the Robot Wars reboot.
Instead, the honour will fall to Dara O'Briain and Angela Scanlon, although Jonathan Pearce will be returning to commentate on the battles in an effort to establish some continuity with the original run.
Dara had the following to say about landing the gig:
I am thrilled to be presenting Robot Wars.

For too long, the schedules have cried out for a show in which dedicated amateurs, toiling day and night, handcraft sophisticated automatons built on the delicate interplay of hand-wired servo motors with custom-built circuit boards and fingertip motion control, just to see them get smashed to pieces by a dustbin carrying a massive hammer.

It's war, and how I love it so.
Featured Image VIA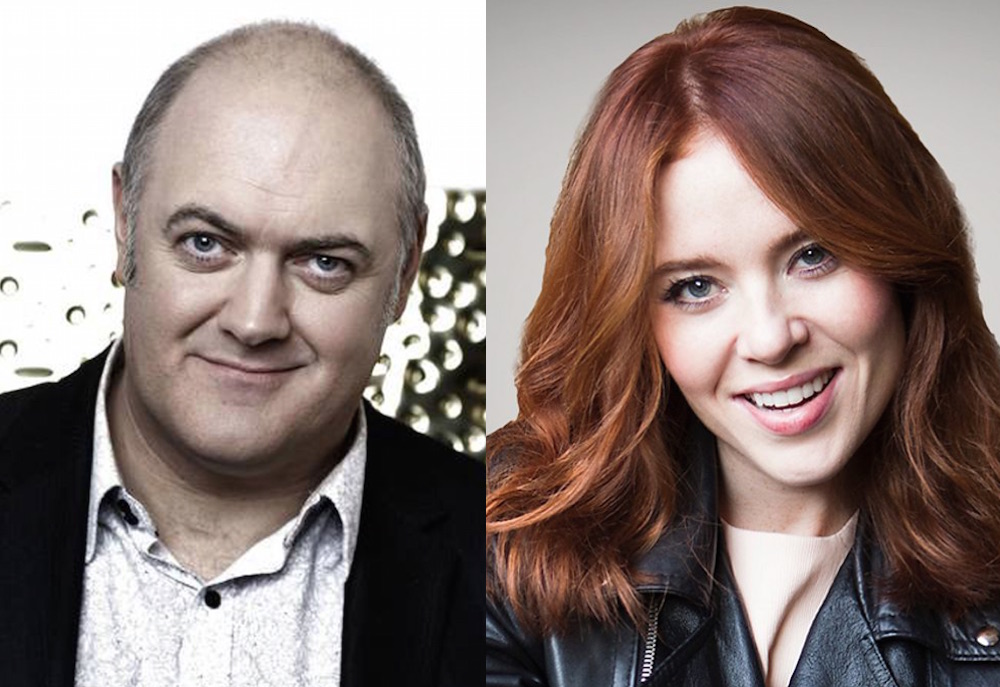 I'm not sure if he's taking the piss there or not? I'm guessing not because he does seem like the kind of guy who would be enthused by a show like Robot Wars. As much as everyone would have loved to see Craig Charles back, he's not a bad shout to present it as he's warm and amiable and will probably do a good job of conveying some of the science to viewers in a way that they understand.
I don't know much about Angela Scanlon so can't really comment, but hopefully she'll do a solid job too. I mean they look like a good double act don't they? It's definitely a good thing that Pearce is back commentating though as he could have quite easily not bothered given his status as a football commentator these days.
You can also see the new logo for the show above, which looks suitably badass and 2016. It's set to be filmed in a specially built, state of the art arena in Glasgow. It promises more science, more action, more robots and more battles than ever before.
The six episode series will air sometime later this year. The fact that a robot actually killed a factory worker in Germany last year should go some way to illustrating just how badass this series could be.