It's hard to believe that Katie Price was once worth £45 million – yeah say that again – but like so many rich idiots it seems like she's pissed all her money away and was due in bankruptcy court in
Featured Image VIA 
Whilst the results of the hearing are still yet to be heard at the time of writing, one idea that apparently Katie had been considering to help with her debts was to make another sex tape and try and emulate Kim Kardashian and make millions and millions off it year on year. At least this is what some people were thinking after she took part in a recent staged naked photo shoot on a beach with current boyfriend Kris Broyson. It's kind of a fair assumption to be fair.
However, according to one sex tape industry pioneer, there's absolutely no point in the current climate as her tape probably wouldn't even make more than one of her monthly mortgage repayments of £10,000. Major burn. Here's the exact analysis from Jason Maskell the CEO of adultXfunding.com: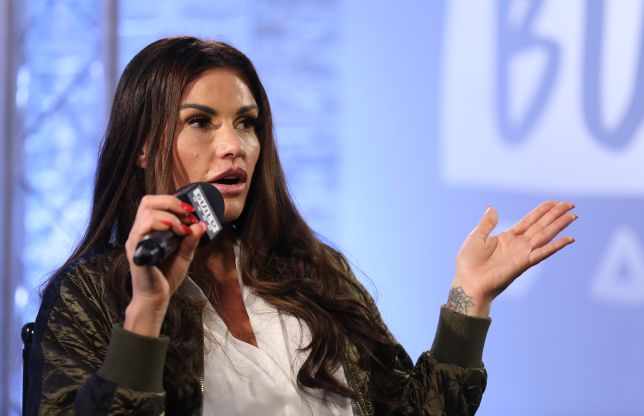 The day of the sex tapes has gone due to the amount of leaked content of naked celebrities, and I mean real ones, not the UK Z-listed names.

They may make something, but not as much as in the past. I doubt it would be the same as the £50,000 she got for her original.

You could say the sex tape model had changed and her best bet is uploading it to one of the many video-on-demand services where she would have to hope there was enough interest from the public to pay for it now.

That is a hard one, some performers can earn thousands from their videos or nothing.
Lol. Sounds like this Maskell guy really has it in for Katie eh? I guess he's in the business though so he knows what he's talking about and that is all just basic economics. Sorry Katie but it looks like you might be screwed and are gonna have to make a load more fake nude photoshoots if you want to get out of trouble. Good luck.
For more Katie Price, check out this  story about her taking her son Harvey to a prostitute when he turns of age. What a gal.