Nando's has some of the tastiest chicken in the country and it's no surprise that they're always looking to innovate and improve their menu in line with the latest food trends.
Featured Image VIA
With that in mind, you're probably wondering why it's take them so long to come up with a burger that's topped with avocado considering how long people have been losing their shit over the fruit but they're finally done it – although it's only going to be available for a limited time period. The 'Fresco' burger is designed to be enjoyed in the summer as its colourful mix of cool green vegetables allows you to enjoy the same Nando's taste in the summer. Sounds good to me.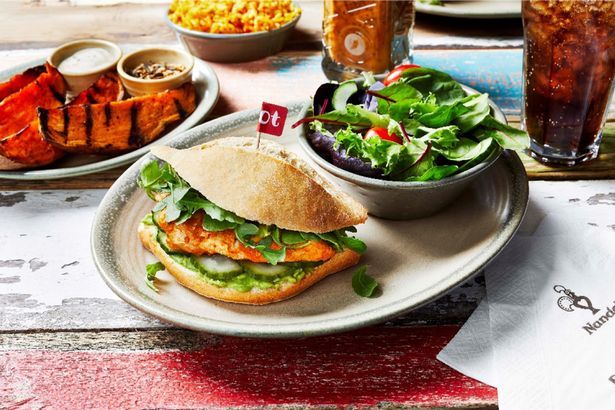 Other than avocado, the dish comes with a boneless peri peri chicken fillet, your choice of sauce of choice, peppery rocket, tangy cucumber pickles and smashed avocado. It'll set you back £7.95 and also comes with your choice of bottomless drink and side. You can't beat Nando's for value eh?
The only bad news about this excellent new menu option is that it's only going to be available from tomorrow until September 3rd. I know that makes sense because it's a 'summer menu item' and everything, but I think it's gonna be pretty annoying in November when I go to order one and it isn't available. Why don't they ever just make it available all year if it's popular eh?
For more Nando's, here's how to get a free half chicken. Very useful information.