It's fair to say that most Nando's restaurants are pretty much exactly the same wherever you visit them all over the country, but we have heard rumours of the legendary Nando's brunch menu that has up until this point only been available at two specific locations in Gatwick Airport and Cobham.
Featured Image VIA
This is all set to change this summer though with the launch of Nando's yard – a Nando's summer festival in the heart of London. Situated in Shoreditch, the yard will be the first place in the UK where you can sample the Nando's brunch easily and finally chow down on that  flame-grilled PERi-PERi chicken sausage, eggs, portobello mushroom, saucy fiery beans, grilled tomato and crispy corn browns. There's also the Spiced Maple Pancakes that you can check out as well if you so fancy.
In addition to this, there are also going to be a whole bunch of special collaboration meals available at the yard this summer. The first one of these will be rapper Stefflon Don who will be launching the Don Drip Wrap, a beanie wrap which also includes green spinach, chargrilled peppers and a grilled pineapple slice – all covered in an exclusive pineapple & coconut chutney with a drizzle of brand new Mango & Lime PERiniase on top. And that's only the first of many.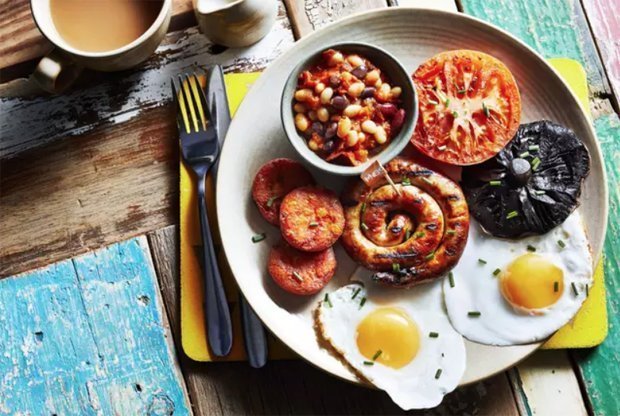 Nando's Yard isn't solely about food though as a whole bunch of  workshops, exhibitions and classes will also be going down in it this summer, including DJ lessons, photography showcases, PERi-PERi baking classes, gaming sessions, dance classes, fitness classes and meditation and breathing workshops. Sounds like you're really going to be spoiled for choice.
Tickets for the Yard go on sale on July 15th and it will be running for three weeks from August 1st to August 18th. Not all events will be tickets and you'll probably be able to pop down to the Yard if you just want a bite to eat or something, but some of the bigger occasions you're gonna have to book in advance. Good luck getting down there.
For more of the same, check out Nando's and the Peri Peri Gravy. My God that's good.